Gold Coast Furniture Removalists
When you need reliable removalists in Gold Coast, make sure you hire Primove. We offer outstanding services to ensure that your move is easy and stress-free. Our experienced team of removalists are fully trained and equipped to handle any size job, from large business relocations to single-family home moves.
At Primove, we prioritise safety and convenience for our customers. Our removalists take extra care to protect your belongings during the move, ensuring that all items are packed securely and transported safely. We also provide free furniture assembly and dismantling services to make your move even easier.
Our removalists also understand how important it is to stay organised when moving. That's why we have a free moving checklist for all our customers, so you can keep track of your possessions and ensure that nothing gets left behind. We also provide packing materials to help you prepare for the move.
Primove's removalists Gold Coast service is tailored to meet your needs. We offer competitive prices and flexible schedules to ensure your move is as hassle-free as possible. We strive to provide excellent customer service and ensure you have a positive experience with our team. Contact us today to learn more about our quality removalists in Gold Coast services. With Primove, your move will be easy and stress-free!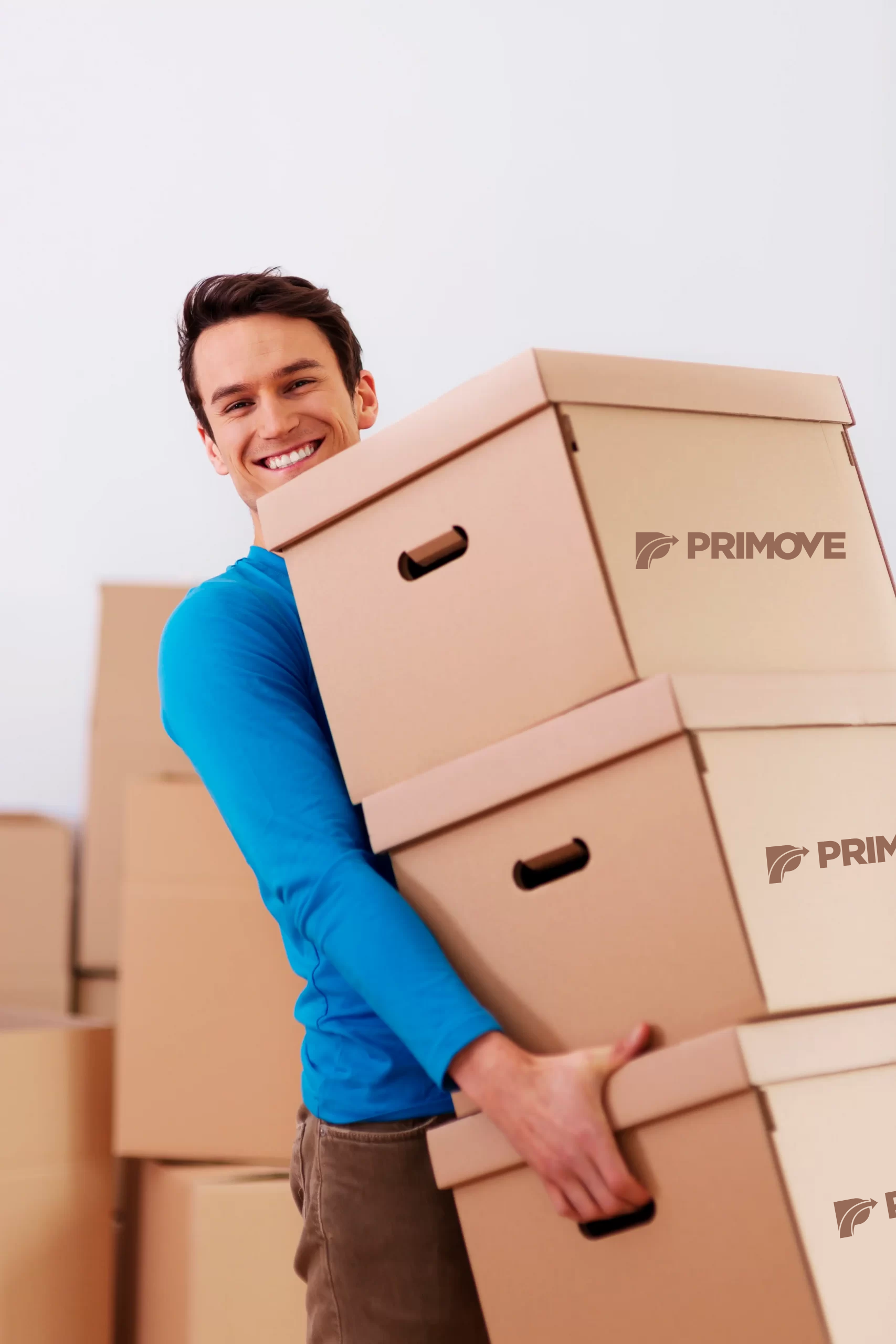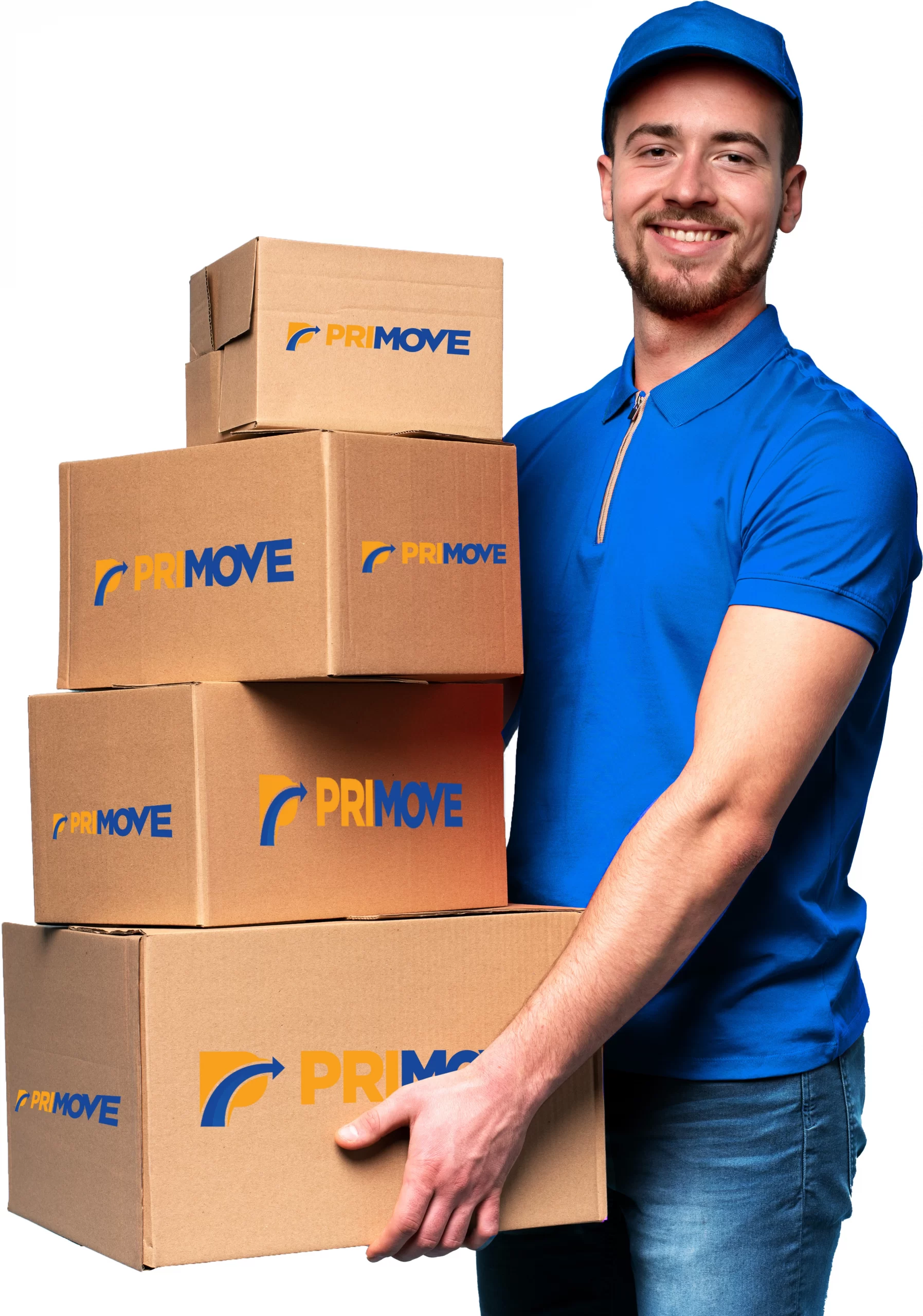 Rely On Professional Gold Coast Removalists
Relocating can be an exciting yet overwhelming process. With Primove, you can avoid all the headaches of organising and managing a move and trust professional Gold Coast removals to make your relocation hassle-free.
Our experienced removalists are trained to handle your belongings with the utmost care, ensuring they reach their destination safely and securely. We carefully pack each item using special materials and sturdy boxes, taking extra precautions when handling fragile or valuable items like antiques, artwork or electronics.
We make sure every move is tailored to meet your individual needs. We can do everything from providing packing services to helping you move large furniture and even pianos. With Primove, there's no need to worry about details – just sit back and relax, knowing that your move is safe.
With competitive rates and outstanding customer service, our experienced movers will ensure your possessions make it from point A to point B with the utmost care and safety. Get in touch today, and let us handle the heavy lifting for you. We guarantee your move will go as smoothly as possible, making this exciting new journey more enjoyable!
Moving to Gold Coast, Qld
The Gold Coast region is an ideal destination for those looking to enjoy the Australian lifestyle. With its stunning beaches and vibrant nightlife, the Gold Coast provides a perfect blend of relaxation and excitement. From its pristine white-sand beaches to its world-class theme parks and shopping options, there's something for everyone in this exciting city.
The Gold Coast boasts an array of activities and attractions to keep you entertained. Whether you're looking for a relaxing day at the beach, an adrenaline-pumping adventure or something in between, you'll find it here. From its numerous theme parks to its spectacular golf courses and bustling nightlife spots to its peaceful wildlife sanctuaries, you'll have no shortage of fun activities to choose from.
The Gold Coast suburbs also offer a fantastic lifestyle for settling down. With its warm climate and laid-back atmosphere, the city provides an excellent base for families or individuals looking to make a home in Australia. The town contains culture, art, entertainment, and educational and employment opportunities. Whether you're looking for a short-term holiday destination or a permanent home, the Gold Coast is ideal.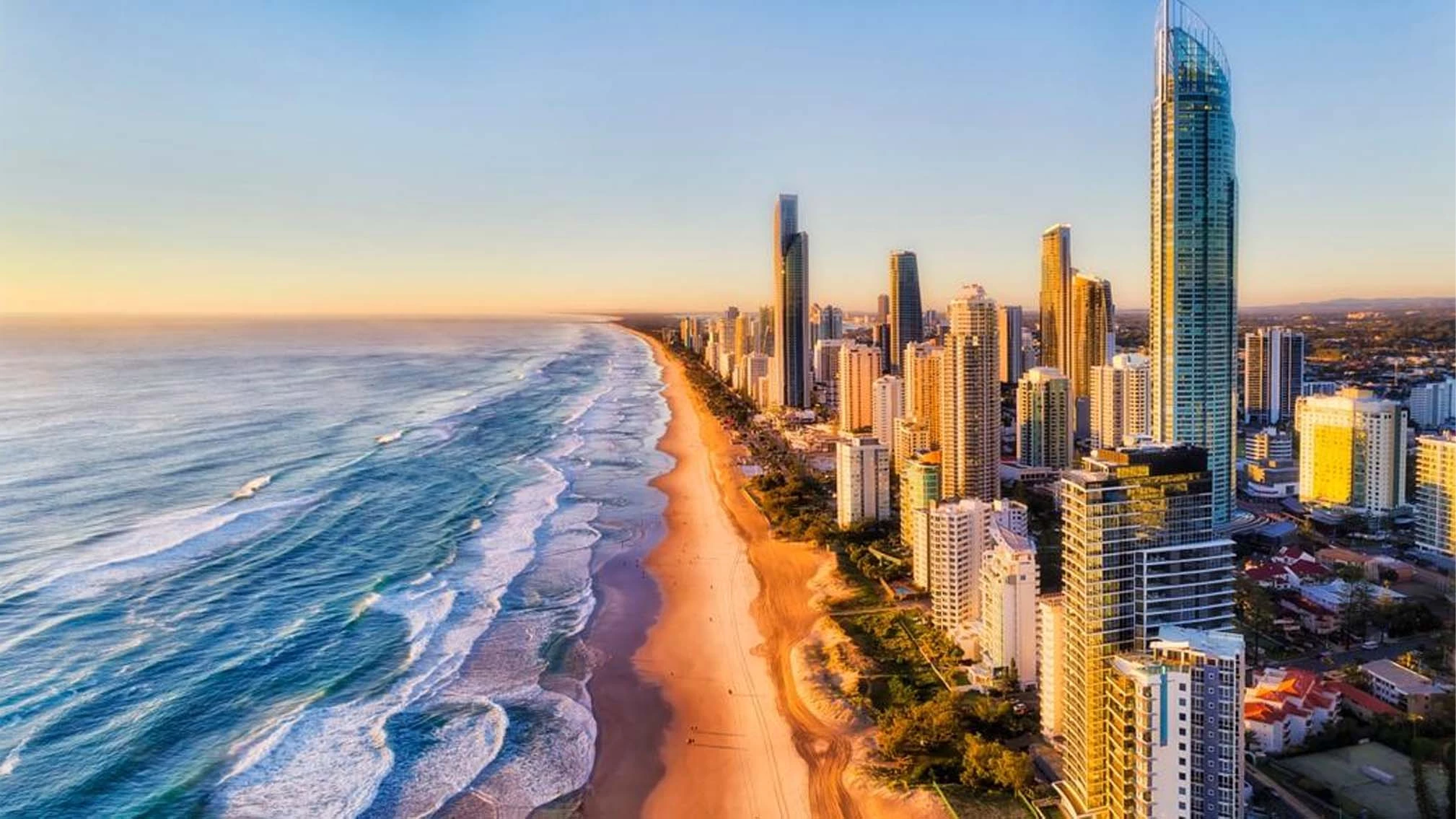 Check Out Our Menu of Services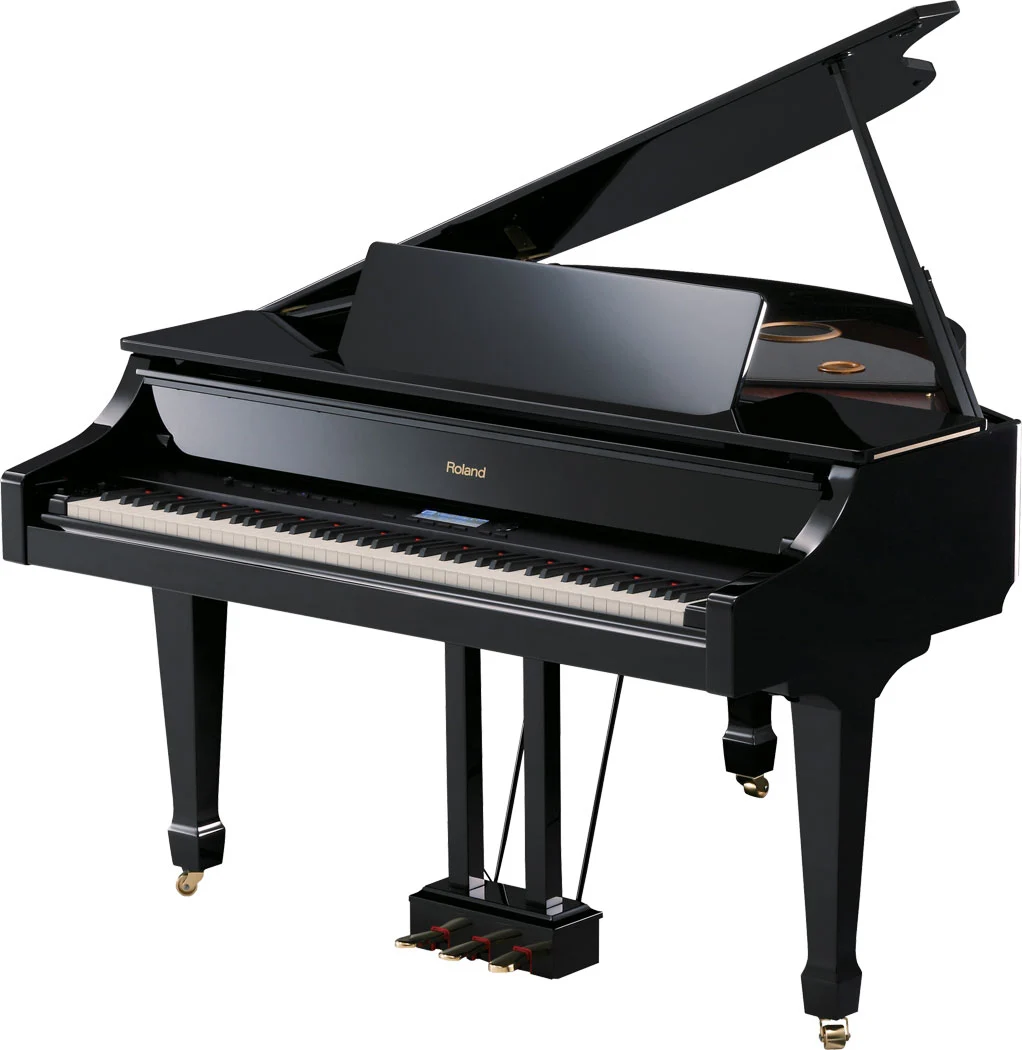 Piano Removals
At Primove, we provide an extensive menu of services to make your move as easy and stress-free as possible. We specialise in piano removals; our staff is highly experienced and skilled in maneuvering large and heavy items such as pianos. Our team has the necessary tools, know-how and specialised equipment to ensure that your piano arrives safely at its destination.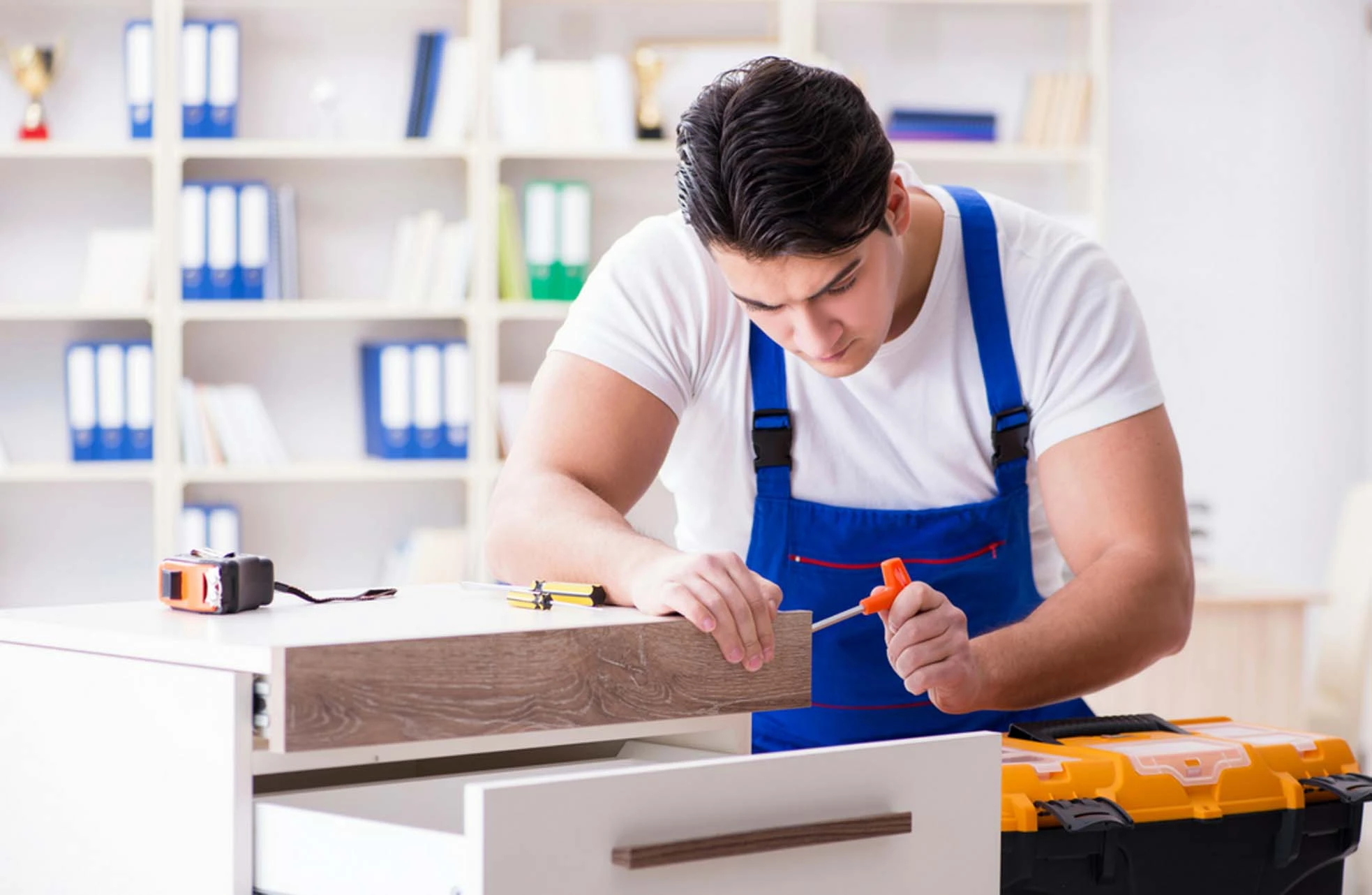 Furniture Removals
We also offer furniture moving services for all sorts of items. Our team can handle everything from couches and armchairs to dining room tables and dressers. We provide a safe and secure lift-and-carry method to ensure your items are well-protected throughout the moving process.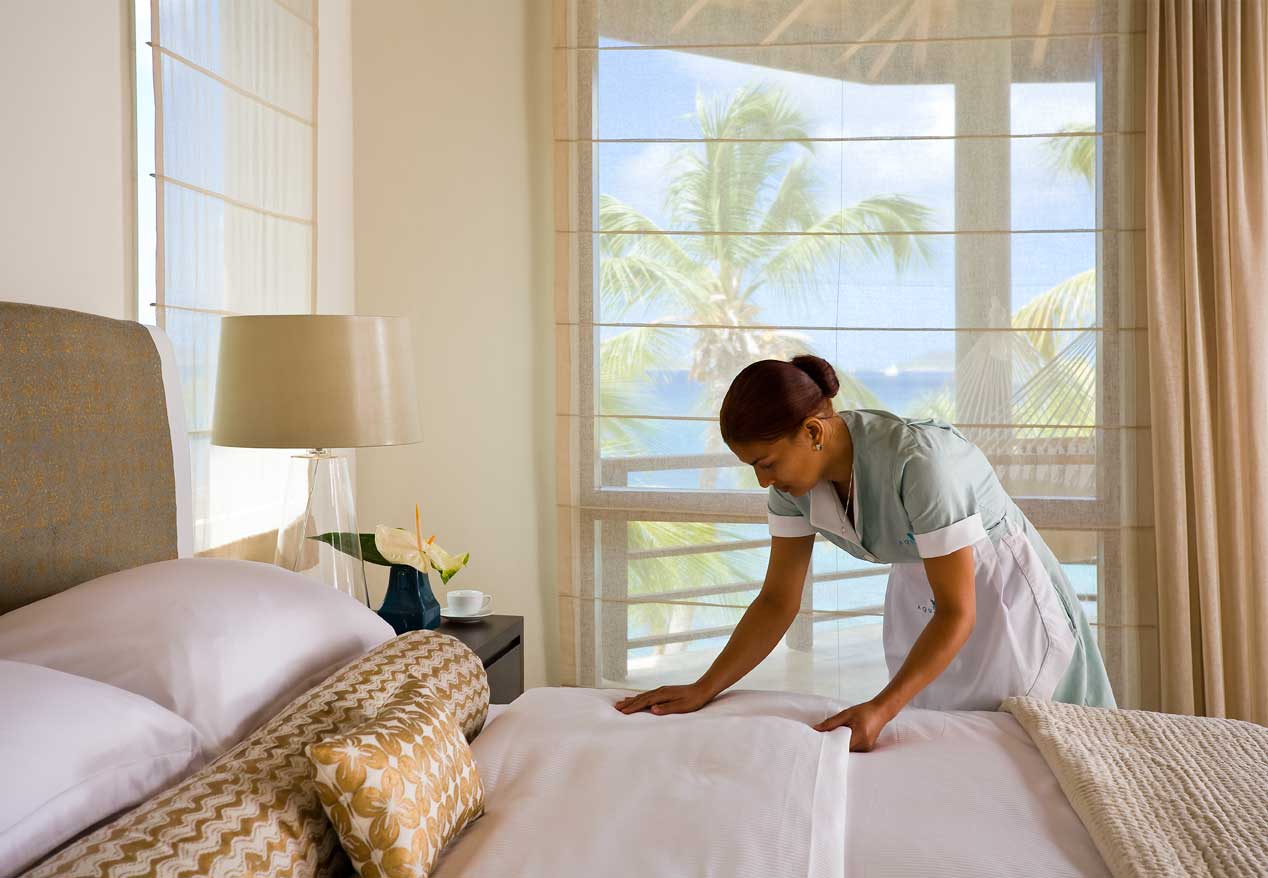 House Removals
Your household items like clothing, kitchenware, electronics and other valuables will be in good hands with us. We pack everything securely and safely so that your belongings arrive safely at their destination. Our staff is highly trained and experienced to handle any easy home removal needs you may have.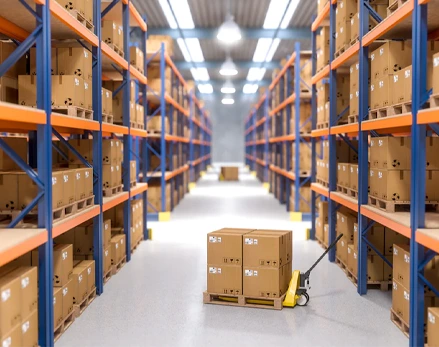 Removals Storage
Primove also offers storage services for those who need a place to store their belongings during the move. Our Gold Coast removalist team provides secure and safe storage units in various sizes that can accommodate even the largest items. Our local Gold Coast staff is on hand to help with loading, unloading and packing all your items, so you don't have to worry about a thing.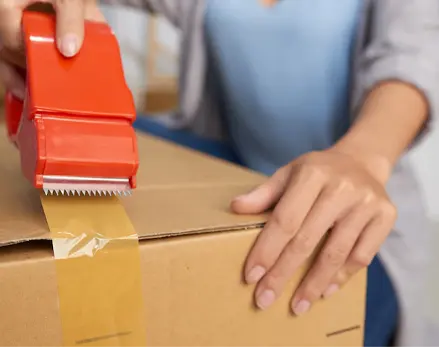 Packing & Unpacking Services
We understand it can be stressful and overwhelming to pack up your entire home and then unpack it again at the other end. Our team is here to help make that process as easy as possible. We provide comprehensive packaging and unpacking services so you can rest assured that your belongings will arrive in their original condition.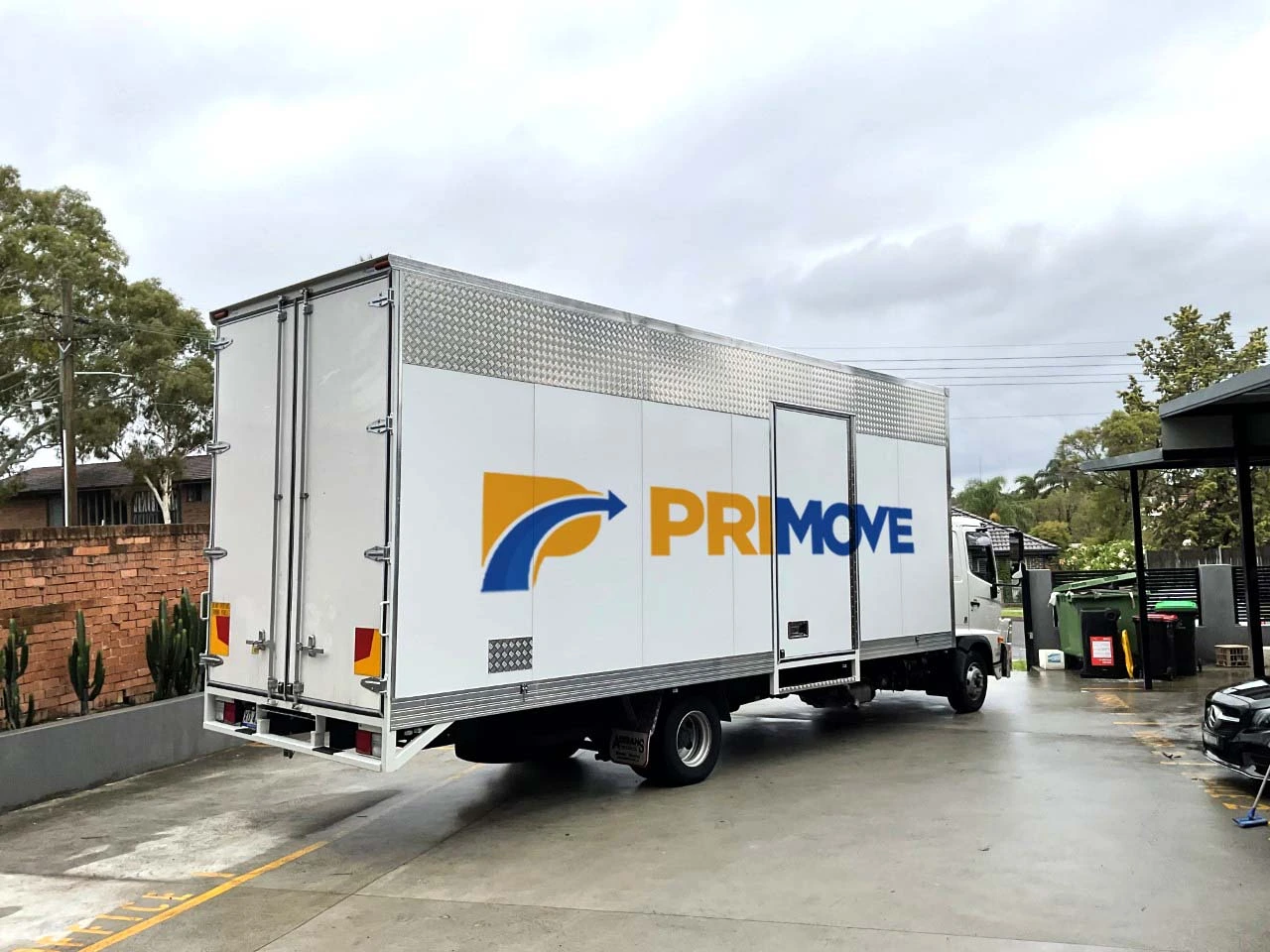 Country Removals
Finally, we provide country removals if you're moving across the state or overseas. We understand the complexities of a long-distance move and have the necessary experience to ensure your items arrive safely at their destination. Our great customer service team can help with all aspects of a long-distance move – from packing and unpacking to loading and unloading.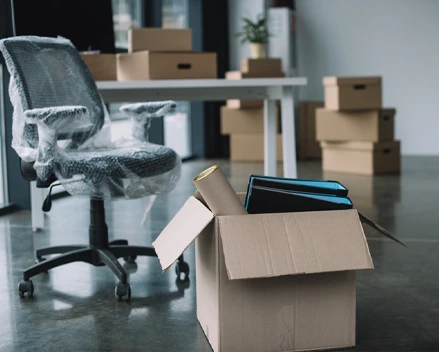 Office Relocations
Our reliable furniture removalists can also manage office relocations with ease. We have the necessary experience to ensure that your move is successful and that your business operations are uninterrupted during the process. Our moving companies will handle every aspect of the move, from packing to loading and unloading, so you don't have to worry about a thing.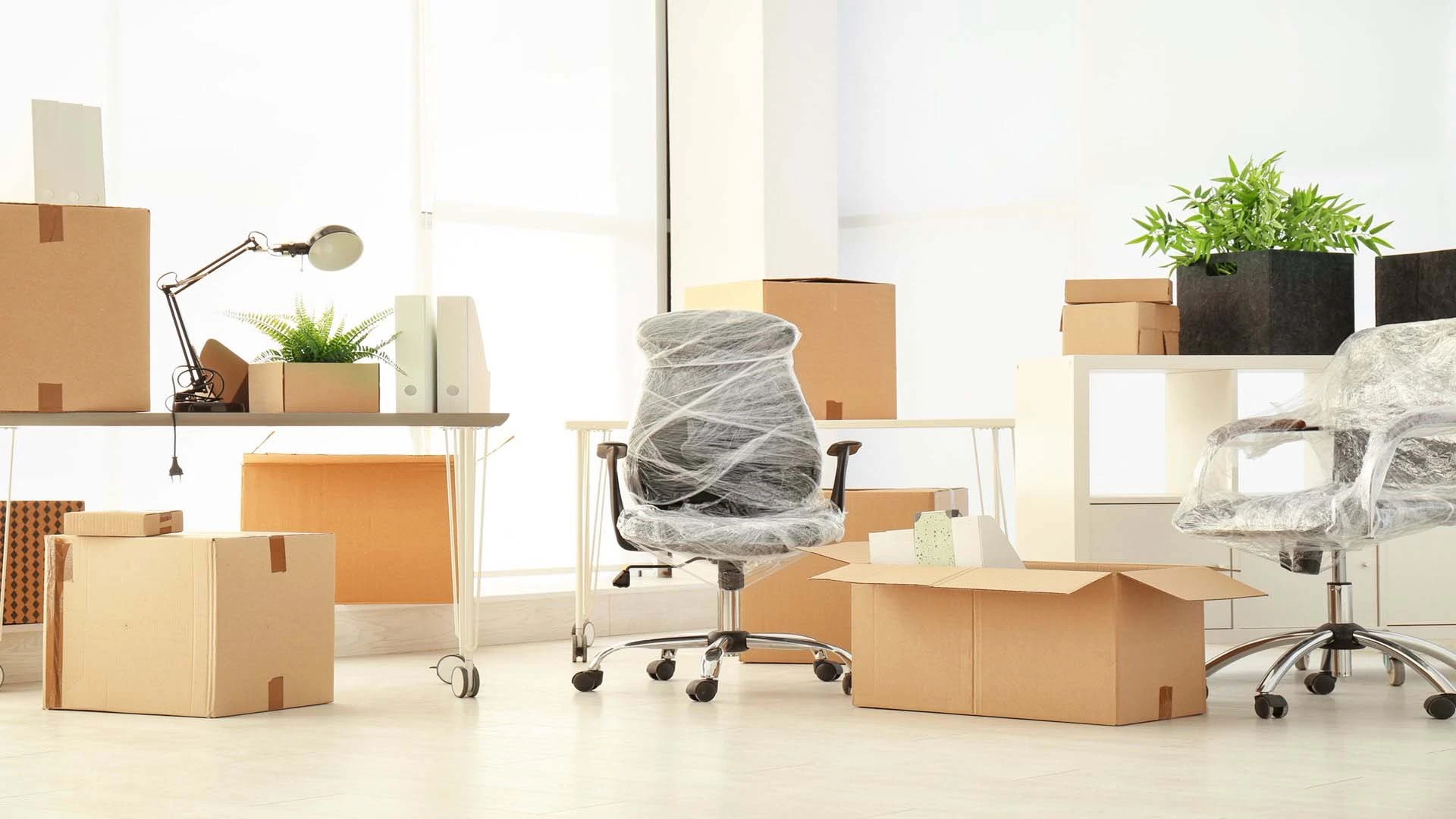 Commercial Removals
Primove also provides commercial removal services for companies of all sizes. Our team is highly skilled and experienced in relocating large and bulky items, so you can rest assured that your valuables will be safe throughout the move. We take extra care to ensure that your business operations are not disrupted during the process.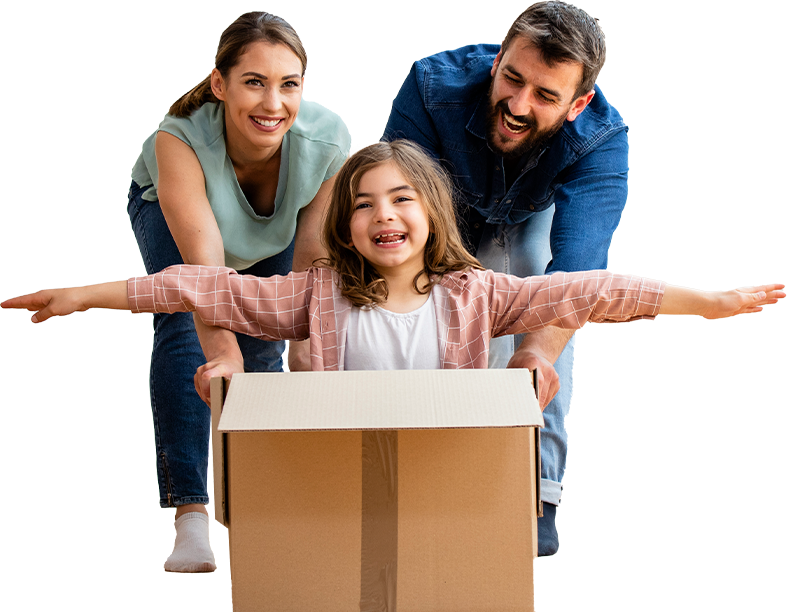 Contact Us to Get Started
When you contact a Gold Coast removalist, we'll discuss your requirements and send out an experienced team of movers to ensure everything runs smoothly with Primove. Your local Gold Coast team will help you plan and coordinate your local or long-distance relocation move. Our team will provide all the necessary moving supplies, materials and equipment to ensure the safety of your belongings during transport within the Sunshine Coast.
Why Choose Primove?

Trusted Removalists
Primove are professional and experienced removalists who have been helping with successful moves for years. Our team of highly trained and skilled professionals know how to safely move your belongings throughout Australia, ensuring that your transition is as stress-free as possible. We take pride in providing the utmost care when moving your valuable items, so you can rest assured they'll arrive at their new home in the same condition they left.

Personalised Service
Primove understands that each move is unique, so we tailor our services to meet your needs. We can provide you with various options, including packing materials, storage solutions, furniture assembly and more – all of which are designed to ensure your move is as easy and efficient as possible.

Affordable Prices
Moving can be expensive, so we offer cost-effective packages that suit all budgets. Our team will work with you to create a tailored plan designed around your budget and needs, ensuring no surprises or hidden costs. We are dedicated to providing the highest quality service at an affordable price, so you can trust that your move is in good hands.

Customer Service
At Primove, we believe in building long-term relationships with our customers. Our team of dedicated customer service professionals are always available to answer any questions or concerns you have about your move. We will work closely with you throughout the process to ensure that everything goes as smoothly as possible.
Frequently Asked Questions About Gold Coast Removals
What do Gold Coast removalists charge for relocation services?
At Primove, our pricing structure is designed to be both affordable and tailored to fit your individual needs. We offer a range of packages from basic to full-service that come with packing and unpacking. Contact our removal companies today for an accurate quote based on your move's size, weight and distance.
What size truck do you use?
We have a range of trucks in different sizes to cater for all types of moves. Depending on your needs, we can arrange anything from small vans to large trucks that can accommodate even the largest items.
Are your removalist company services available outside of Gold Coast?
Yes, we can arrange interstate moves as well as moves across Australia. Just let us know your destination, and we will be more than happy to arrange an activity for you.
Do you provide after-hours service?
Yes, we can assist you with your move at any time of day or night. Our highly experienced team is committed to ensuring your move is a success.
Do you move pianos?
Yes, we do. We have the knowledge and equipment to safely move all shapes and sizes of pianos. Our team is highly trained in utilising the right techniques, tools, and machinery for the job.
What about interstate removals?
Yes, we provide interstate removals for those who need to move across state borders. Our experienced and knowledgeable team will handle all the necessary paperwork, permits and other logistics required for a successful interstate move. Contact us today to find out more about our interstate removal services.
Moving can be an incredibly stressful experience, but Primove made it much more manageable. My family and I recently booked them to help us move to a new house; from the beginning, it felt like we had nothing to worry about. The customer service was excellent – the team responded quickly to our questions and requests, despite how busy they were. They also took great care to ensure all our items were transported safely and arrived in the exact condition we left them in. Highly recommend Primove to anyone looking for an efficient, reliable and stress-free move!
Natalie Herber