Quick and Easy Removal Companies
Moving all of your belongings from Brisbane to Melbourne can be a daunting task, but with the help of Primove, it becomes much more manageable. Primove is an experienced and reliable removal company specialising in country moves from Brisbane to Melbourne and beyond.
We have been making relocations for families and businesses across Australia for many years, so you can be sure that your move will be handled with the utmost care.
At Primove, we understand that time is precious, so our experienced removalists are dedicated to providing a quick and easy relocation experience for our customers. Our modern, secure vans are equipped with the latest GPS tracking technology to ensure your belongings reach their destination safely and on time.
We also provide a range of optional extras, such as packing supplies, furniture assembly and storage services, so you can rest easy knowing that all aspects of your move will be taken care of.
Our experienced and reliable removalists will ensure that your belongings arrive safely at their destination no matter how large or small, your move is.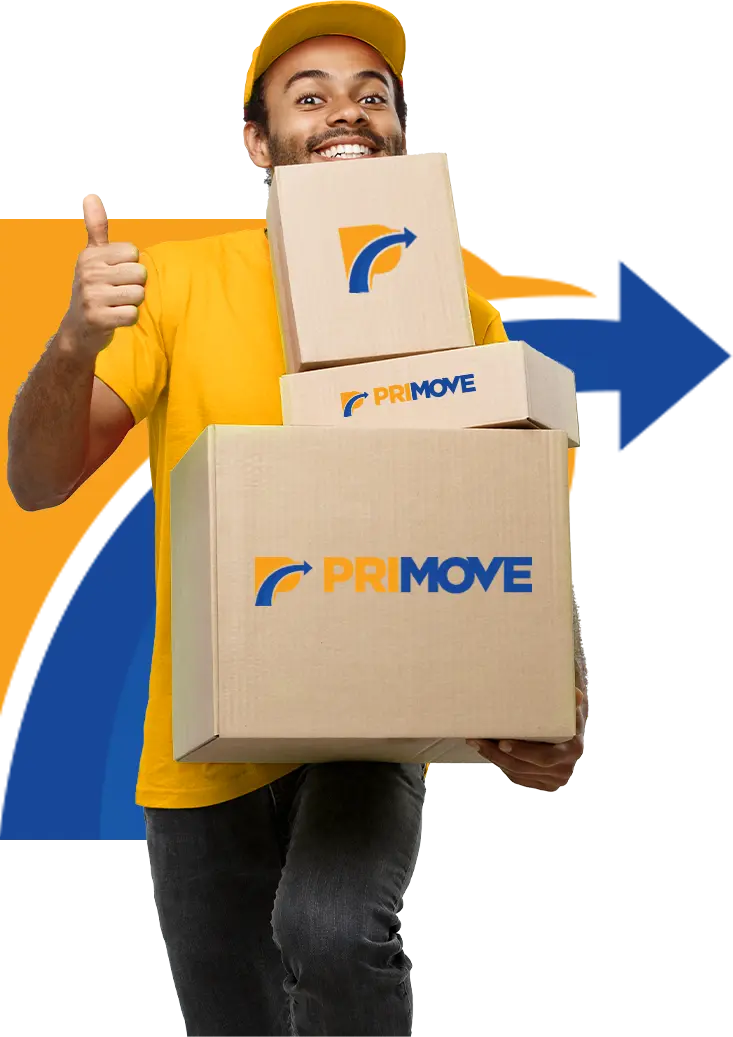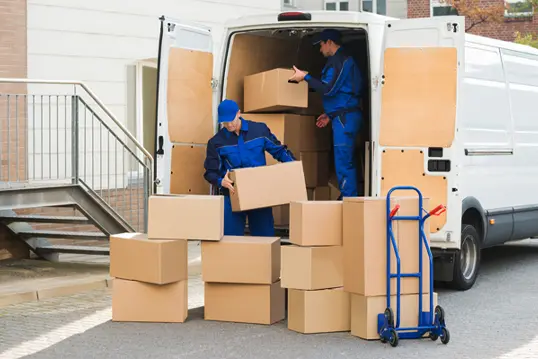 Melbourne Interstate Removalists Always Make a Difference
Relocating to a new country can be an exciting experience, but it can also be a challenging and stressful one. With so much to think about, it's easy to get overwhelmed by the details of your move.
That's why having reliable and experienced removalists from Brisbane to Melbourne can make all the difference.
Removalist companies that specialise in moving from Brisbane to Melbourne are experienced professionals with years of experience transporting your belongings safely, quickly and efficiently. They know how to pack and organise items for the best possible results, and their expertise will ensure your move goes as smoothly as possible.
Moreover, the best removalists Brisbane to Melbourne will provide the highest quality of service and pay attention to your needs and budget constraints. They can offer a range of moving packages that are tailored to fit any budget or timeline. Whether you're relocating for work, school, family – or all three – you can trust them to make your move hassle-free and stress-free.
Removalists Brisbane to Melbourne understand that moving is an emotional experience and they will take great care to ensure your possessions arrive at their destination in pristine condition. Their experienced staff will keep you informed throughout the entire process and answer any questions you have as soon as possible .
With our knowledge and expertise, you can rest assured that your move from Brisbane to Melbourne will be a success.
Why Move to Melbourne?
Melbourne is an exciting, vibrant and culturally diverse city with many opportunities. It has something to offer everyone – from its world-class arts and entertainment scene to its fantastic food, fashion and outdoor activities. With its mild climate, easy access to beaches and mountains, low cost of living, abundance of parks and gardens, excellent public transport, and fantastic job opportunities, it's no wonder that Melbourne is one of the most popular places to live in Australia.
If you're looking for a new home in beautiful surroundings, then there are plenty of reasons why moving to Melbourne could be a perfect choice. It's one of the world's great cities – with a thrilling mix of history and culture, stunning architecture, a lively music and arts scene, great shopping districts, award-winning restaurants and cafes, plus plenty of outdoor activities.
Whether you're looking for a career change or want to experience life in a different city with an unbeatable atmosphere, moving to Melbourne could be the perfect option. With its bustling city life, vibrant culture and stunning natural attractions, Melbourne is the ideal place to start your new life.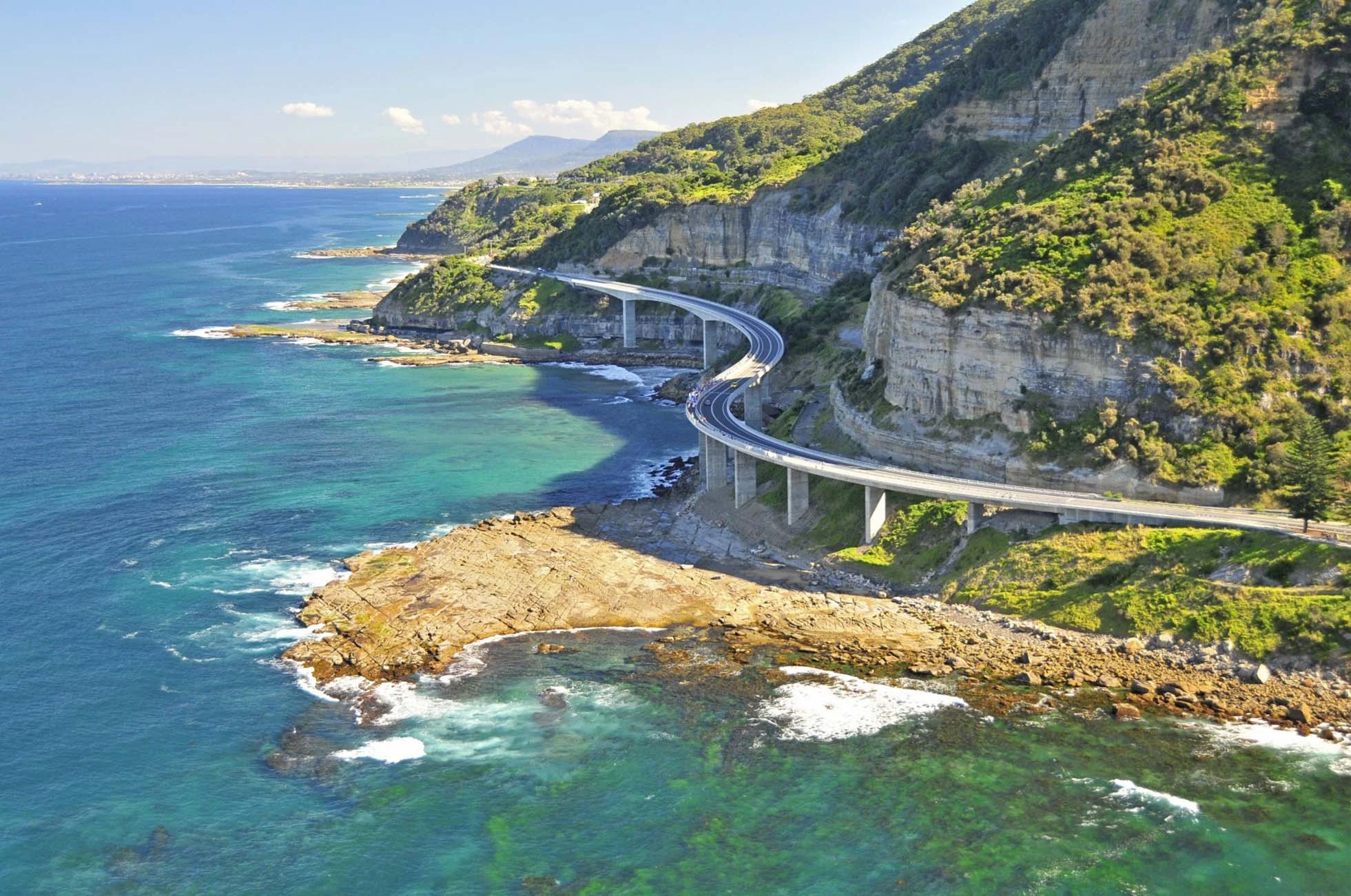 Our Services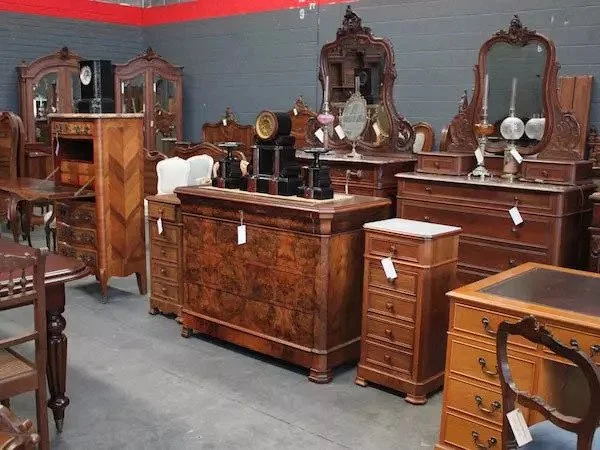 Antique and Fragile Removals
Do you have fragile or antique items you'd like to move from Brisbane to Melbourne? Look no further than Primove! Our experienced professional movers are experienced in safely handling and transporting delicate items. We understand how vital your antiques and heirlooms are, so we put extra care into ensuring they arrive unscathed at their destination.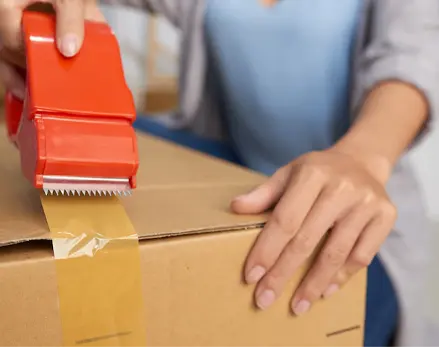 Packing and Unpacking Services
We have you covered when it comes to packing up your home or business! Our expert team can pack your belongings quickly and efficiently, ensuring everything is securely stored and transported. And once you arrive in Melbourne, we can also take care of unpacking, ensuring all of your items are safely and carefully put away.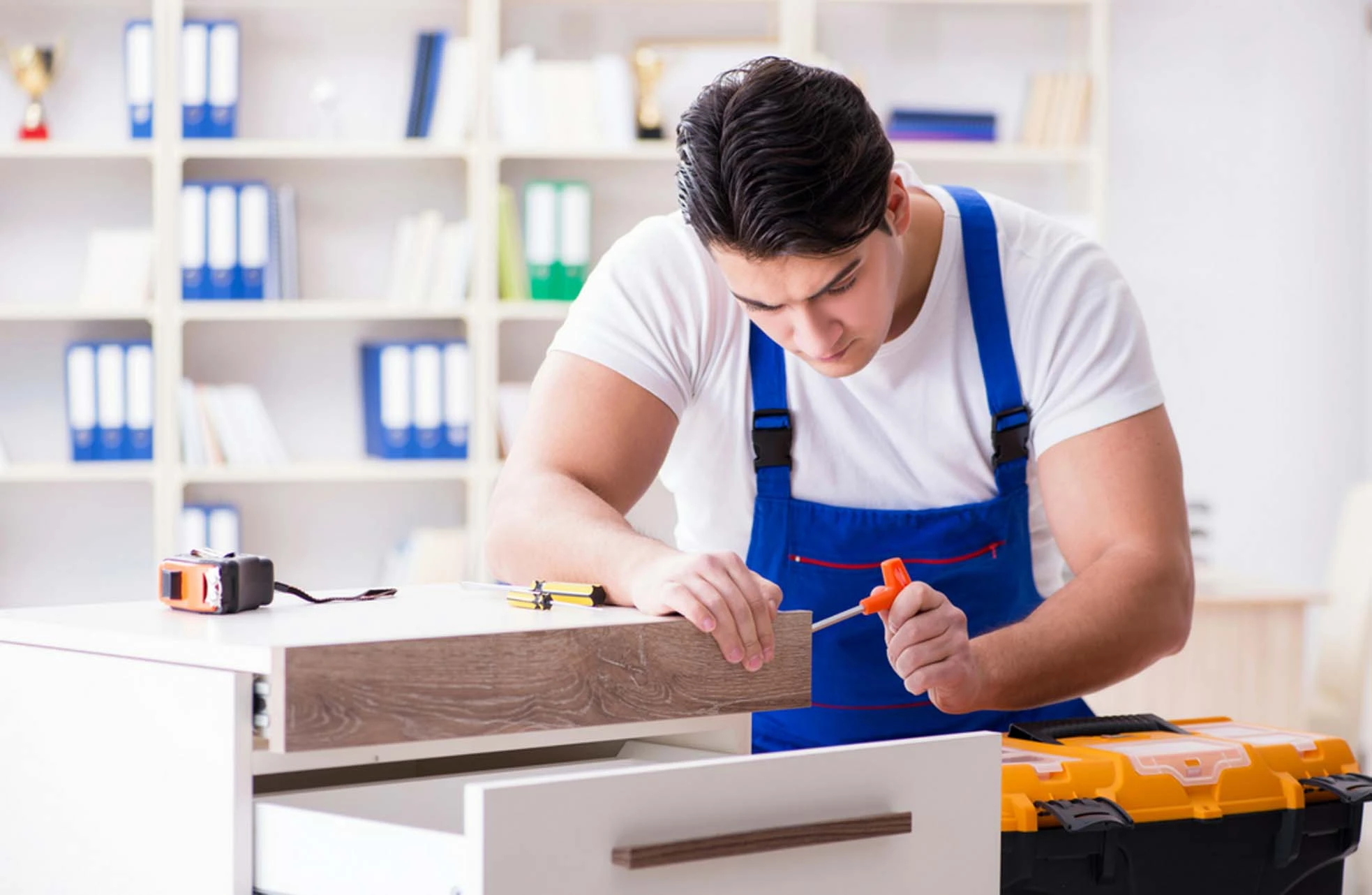 Furniture Removals
Moving furniture can be daunting, but you don't have to worry about us. We are highly experienced in safely transporting large items such as pianos or armoires, so you can rest assured that your furniture will arrive at its destination unscathed. We can also assemble furniture for you in your new home or office, ensuring everything is set up correctly and securely.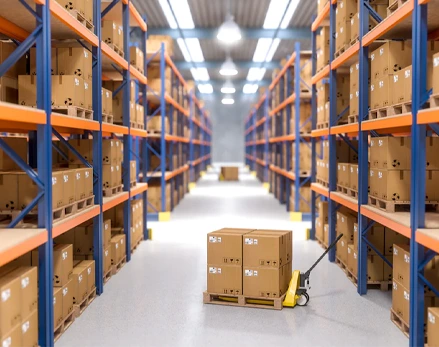 Removals Storage
Are you looking for a place to store some of your belongings during the move? We offer secure storage solutions tailored to meet all of your needs. Whether you're storing items for a day, a week, or even months, we have the perfect solution to keep your things safe.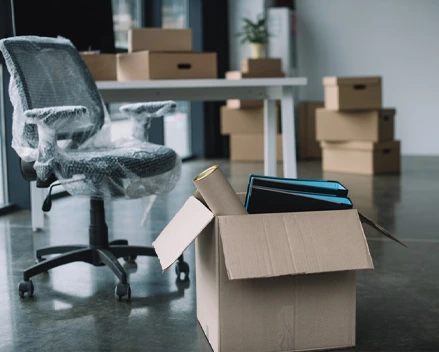 Office Relocations
Moving an office or business can be a complex process, but with us, you can relax knowing that your belongings are in good hands. We'll work quickly and efficiently to ensure your business is up and running as soon as possible. We're also experienced in complying with workplace health and safety regulations, so you can rest assured that your valuable items are safe.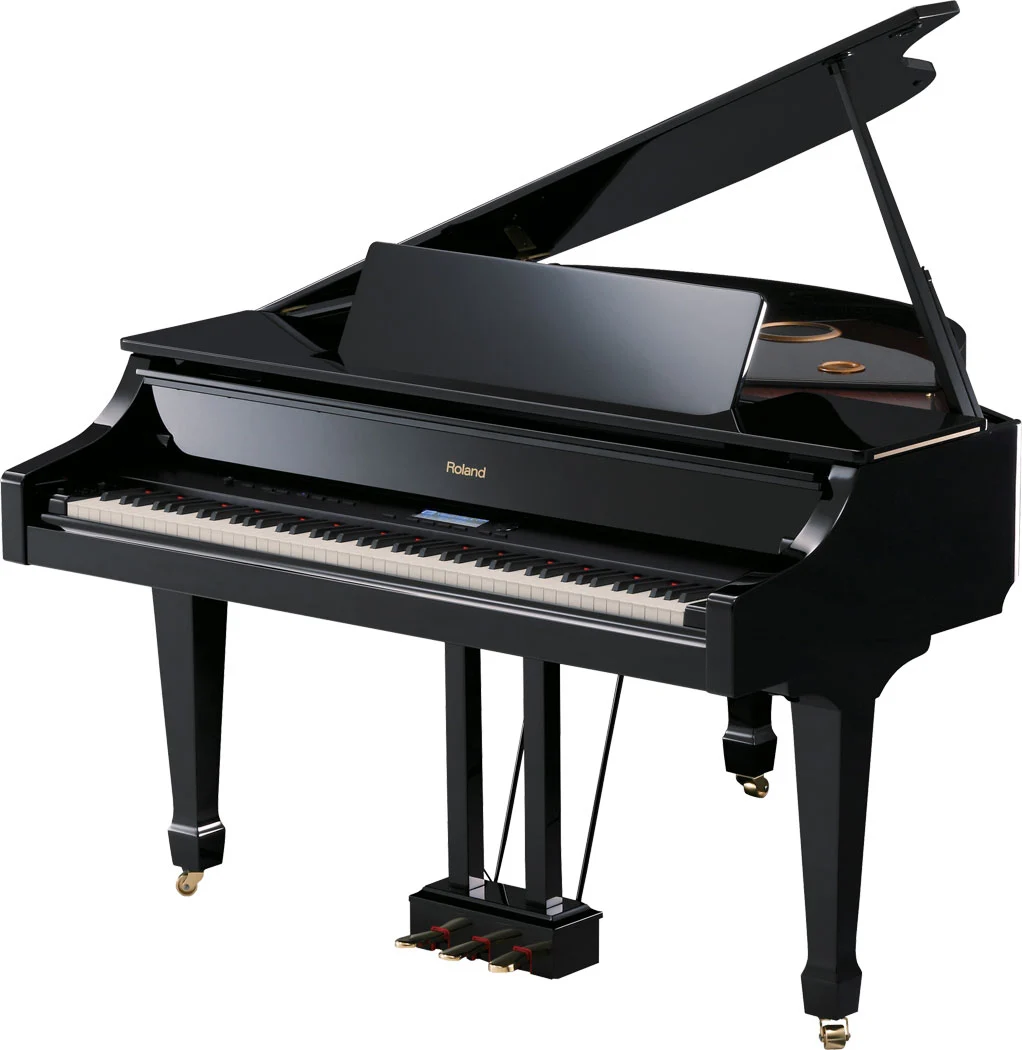 Piano Removals
Pianos are delicate instruments that require specialised care when being moved. At Primove, we have the experience and equipment to ensure your piano arrives safely at its destination. Our professional movers will take extra care to ensure that your instrument is securely transported and handled with the utmost respect.
Why Choose Primove?
Our team of experienced moving coordinators will expertly plan and orchestrate your move every step of the way. We'll take care of all the details, from packing to transport logistics, so you know your relocation process is in good hands. We offer a wealth of experience and knowledge to ensure your move is successful, from the initial planning stages to delivering your belongings safely and on time.

Cost Savings
With Primove, you're guaranteed cost savings. Our experienced moving coordinators will compare rates and services available to ensure you get the best deal possible. We also offer discounts on high-quality packing materials, which can help reduce costs while ensuring that your items are well-protected during transit.

Flexible Scheduling
Our team at Primove will work with you to coordinate a time frame that fits your needs and budget. We understand that moving takes time and can be stressful, so we'll ensure that all details are taken care of according to your desired timeline.

Peace of Mind
We take great pride in our customer service and want you to feel secure and comfortable moving with us. Our team of experienced coordinators is available to answer any questions or concerns you may have and provide full support throughout the entire process. We also offer a wide range of insurance options to protect your belongings should any unexpected events occur.

Detailed Inventory
Our moving coordinators will provide a detailed inventory of all the items we're transporting, including measurements and weight. This way, you can rest assured knowing everything is accounted for and taken care of while in transit.

Fast and Efficient Delivery
We understand that your move needs to be fast and efficient, so our team of professionals will work hard to ensure that everything is packed and shipped promptly. We also provide tracking services so you can easily monitor the progress of your items while they're in transit.
Frequently Asked Questions About Melbourne Removalists Services
What types of vehicles do you use for interstate removals?
We use a variety of vehicles, including vans, trucks, and trailers. All vehicles are fully equipped with the necessary equipment and supplies to ensure a safe and secure move.
Do you offer insurance for my belongings during an interstate move?
Yes, Melbourne interstate removalists Brisbane does. Professional removalists provide our customers with basic insurance coverage that covers their goods against any damage or loss during transit. Additional coverage is also available upon request.
Can I track the progress of my Melbourne removals?
Yes, you can! We provide our customers with real-time updates on the progress of their move. This way, they can stay informed every step of the way and feel confident that their belongings are in safe hands.
Does your furniture removals business provide packing materials?
Yes, we do. Our experienced packers and interstate moving services can provide the necessary supplies, such as boxes, bubble wrap, and blankets, to ensure the safe transport of your items.
Do Melbourne interstate removalists provide Country moves?
Yes, we do. Our interstate removalists have extensive experience in long-distance moves from one country to another. Whether you're moving from Brisbane to Melbourne or any other city across Australia, we can help ensure your move goes as smoothly as possible.
Are there any additional fees for the interstate removalist job?
No, all our services come with a fixed price, so you'll never be faced with any surprise charges. However, we charge an extra fee if you require additional services like storage.
Do es your removalist service offer a guarantee?
Yes, we provide a satisfaction guarantee for all our services. If you're not completely satisfied with the quality of service, we'll do whatever it takes to ensure you're happy with the result. You can get in touch with our customer service team for more information about moving interstate or the moving process.
Moving can be an incredibly stressful experience, but Primove made it much more manageable. My family and I recently booked them to help us move to a new house; from the beginning, it felt like we had nothing to worry about. The customer service was excellent – the team responded quickly to our questions and requests, despite how busy they were. They also took great care to ensure all our items were transported safely and arrived in the exact condition we left them in. Highly recommend Primove to anyone looking for an efficient, reliable and stress-free move!
Natalie Herber