The Best and Cheapest Way to Move Interstate
Moving interstate can be daunting, with high costs, longer distances, and overwhelming choices. It's important to find a reliable service that you can trust to make your move safe, efficient, and cost-effective. Here are some tips for finding the best and cheapest way to move interstate:
Start Early
Starting early is essential when it comes to moving interstate. Researching, getting quotes, and organising the move can take weeks or months, depending on the job's complexity. Organising in advance will save time and money, as last-minute bookings are usually more expensive. Taking an inventory of everything that needs to be moved before booking a mover will also help you budget more accurately. Also, start packing as soon as possible to reduce stress during moving.
Find a Reputable Moving Company
Research and compare different moving companies before deciding which is best for you. Look at online reviews, get quotes from multiple companies, and check if they are reliable and insured. Additionally, ask questions about their services, such as packing and unpacking, insurance options, storage solutions, etc. Consider any additional costs that may need to be covered throughout the move.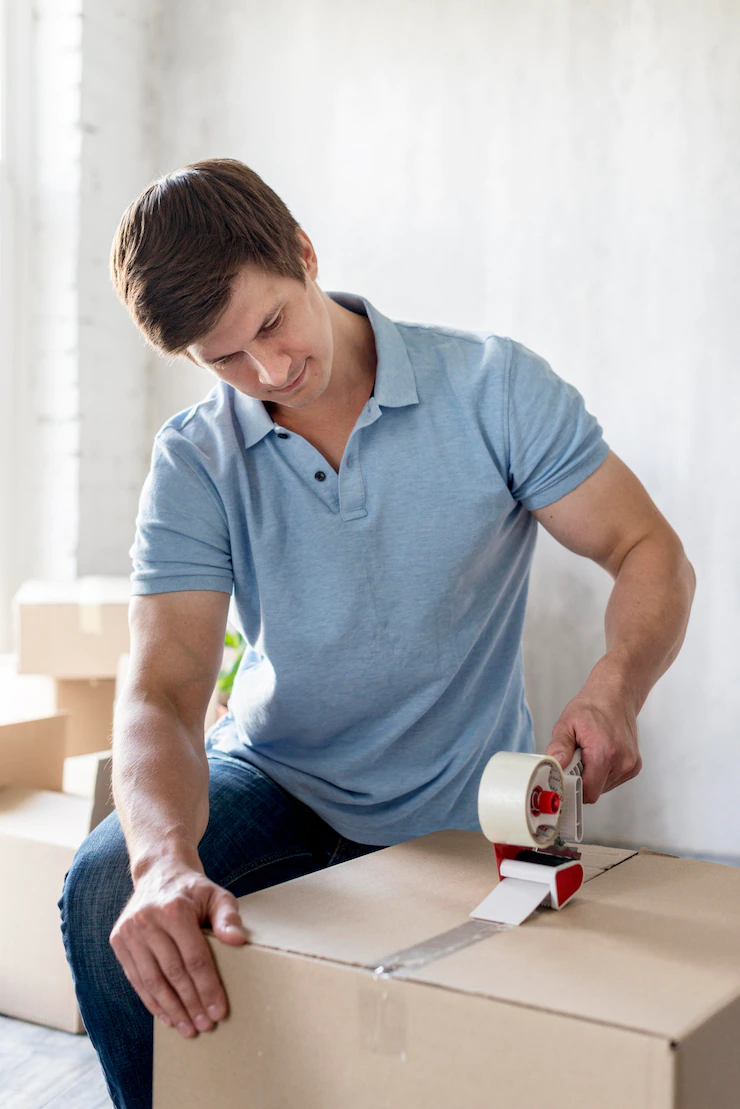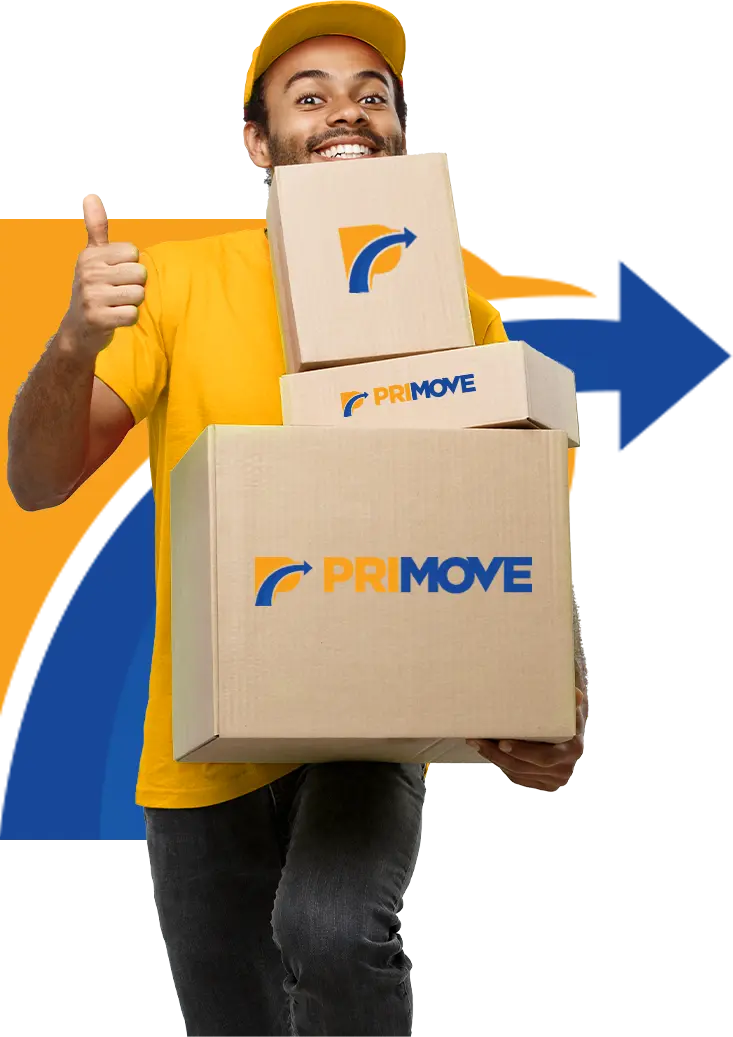 Declutter Before Moving Interstate
One of the most effective ways to save money while moving interstate is to declutter. The more items you have, the more packing materials and labour it will take to move them. You can significantly reduce your moving expenses by taking time to go through your belongings and remove anything you don't need or use. You may even recoup some costs by selling unwanted items or holding a yard sale.
Pack Smart and Strategically
Go through your items and decide which ones are worth transporting with you. Avoid moving bulky or difficult items to pack, making them more expensive. You should also aim to save space by packing items in smaller boxes and storing them inside larger containers, such as suitcases or carry-on bags. This will help you to fit more into a single moving truck and reduce the cost of your move. Finally, ensure you are properly secure and label all your items, so they don't move around in transit.
Use a Moving Truck Service
Using a moving truck service is one of the most affordable ways to move your belongings cross-country. Many companies offer discounts on large moving trucks and will even supply you with boxes, tape, and other packing materials. You can also choose to have a driver accompany you during the move, so you don't need to worry about driving a huge truck. Plus, most of these services have insurance policies, so you can rest assured that your items will be safe in transit.
Take Advantage of Cheap Interstate Removalists
Look for services and offers to help you save money on your move. For example, many companies offer discounts or free services if you book an interstate move in advance. You can also use DIY services such as renting a moving truck or using an online marketplace to find cheaper movers. Additionally, look for deals on packing supplies or storage containers if you do any work yourself.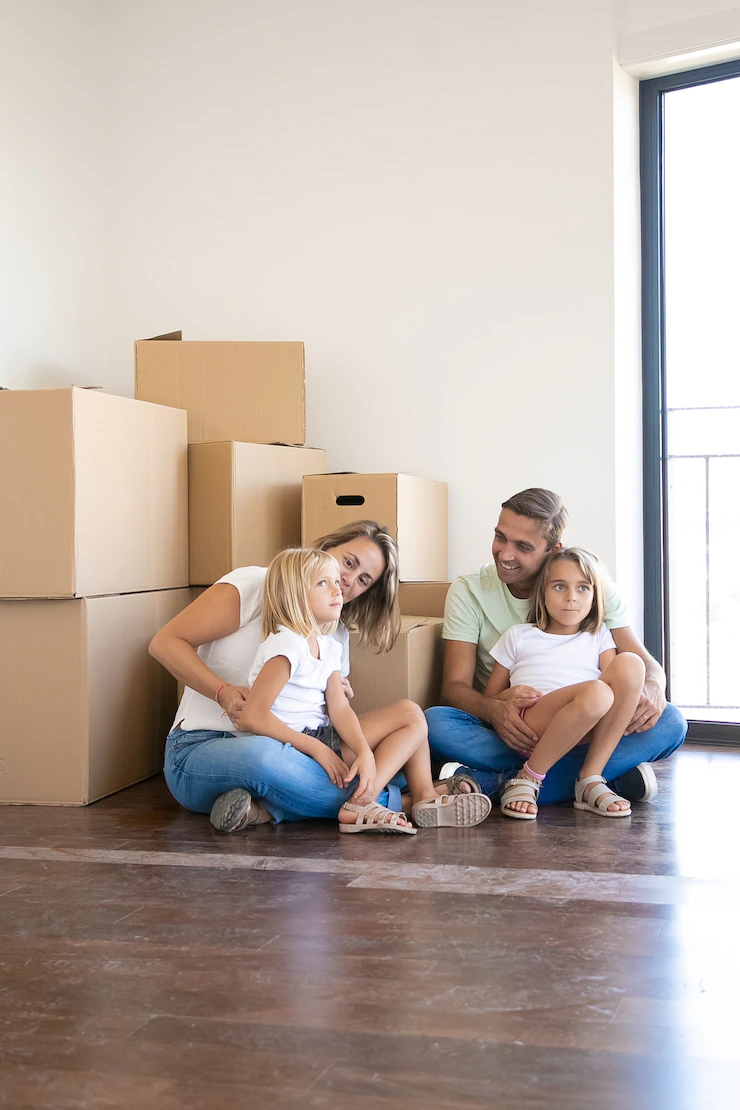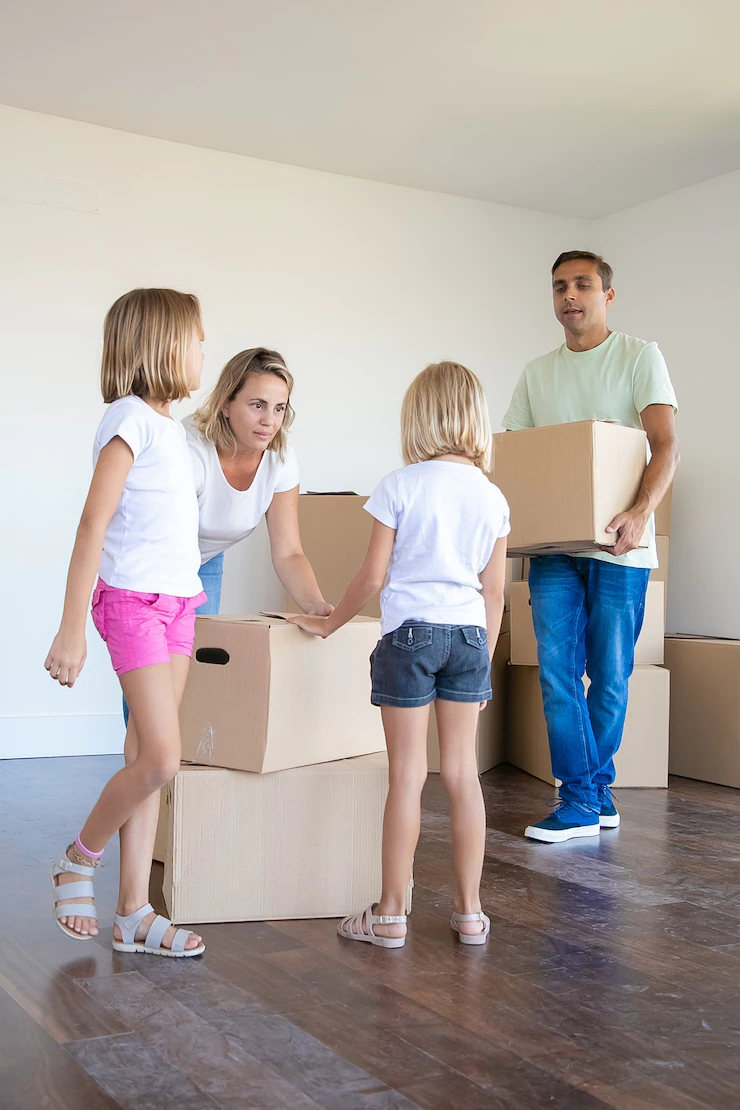 Get Help from Friends and Family
A supportive social network can make a difference when making a cross-country move. Don't be afraid to ask for help loading or borrowing automobiles from friends and family. The movers may also be able to locate sales or provide suggestions for less expensive alternatives to things like boxes and tape. In addition, they can offer much-needed emotional support during this difficult period.
Get Free Moving Boxes
It's important to invest in quality packing supplies when moving interstate. Get strong boxes and plenty of padding material to protect your belongings during transit. You should also consider using reusable containers, such as plastic storage bins or crates, rather than single-use cardboard boxes. Use bubble or foam wrap for fragile items and label each box according to its contents. This will help keep everything organised and make unpacking easier upon arrival.
Avoid the Busiest Times
Moving during off-peak periods can save you time, money and hassle by avoiding congested roads and delayed flights or trains. Peak moving periods are generally summertime when kids are out of school or around public holidays such as Christmas or Thanksgiving. If you can plan your move around these times, it can make the process much easier and more cost-effective. To protect belongings from potential damage in transit, avoiding moving during extreme weather events such as thunderstorms or snowfall is also best.
Try Backloading
Backloading is a great option for moving interstate and managing moving costs at the same time. It involves utilising the space of a delivery truck already traveling in your desired direction but has some spare capacity to take on additional cargo. This method can save you significant amounts of money compared to an entire truck rental, as you only pay for the portion of the truck that your belongings take up or an empty container. Backloading can be slower than a dedicated move, but it's an excellent choice if you have some flexibility with your timeline and need to save money.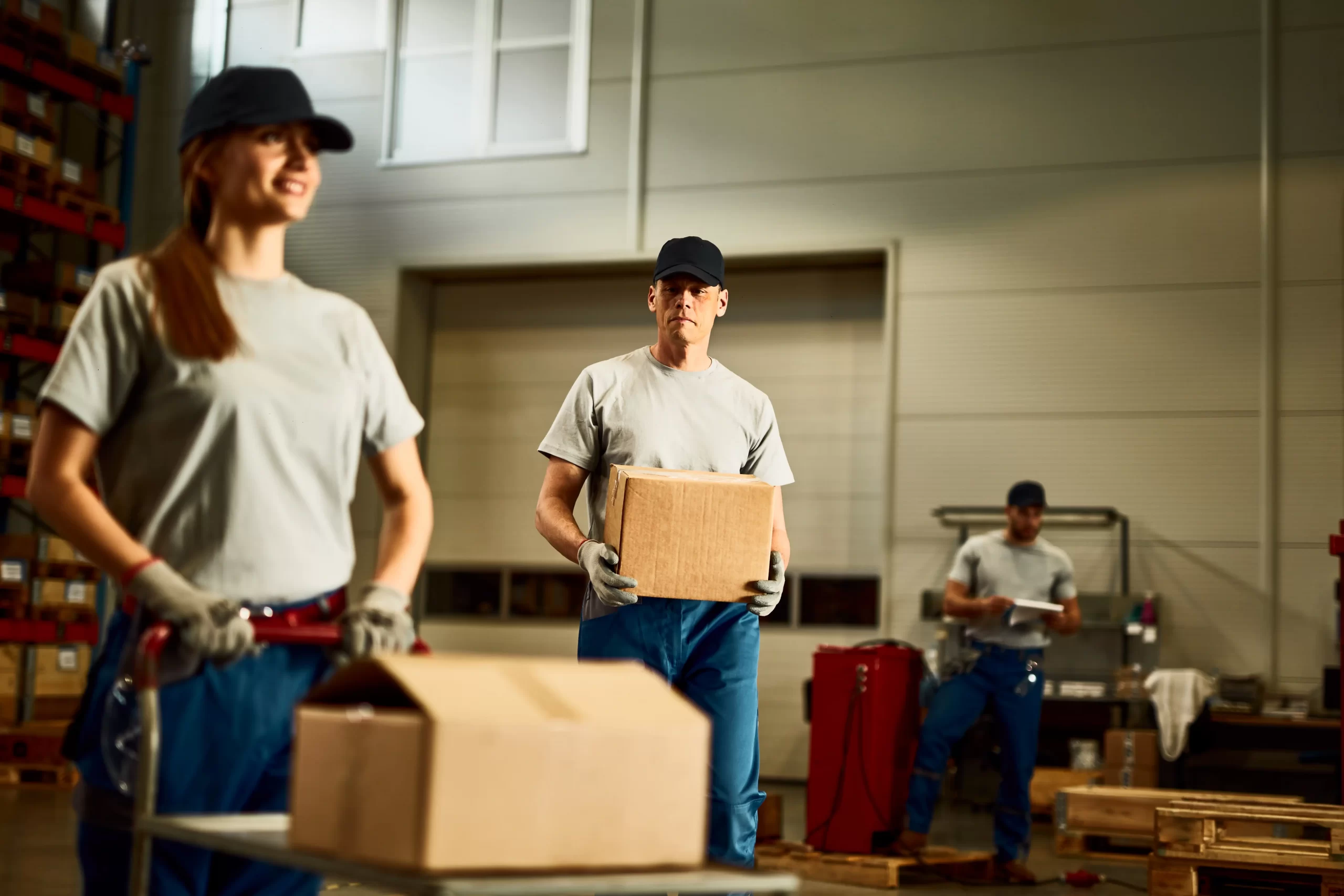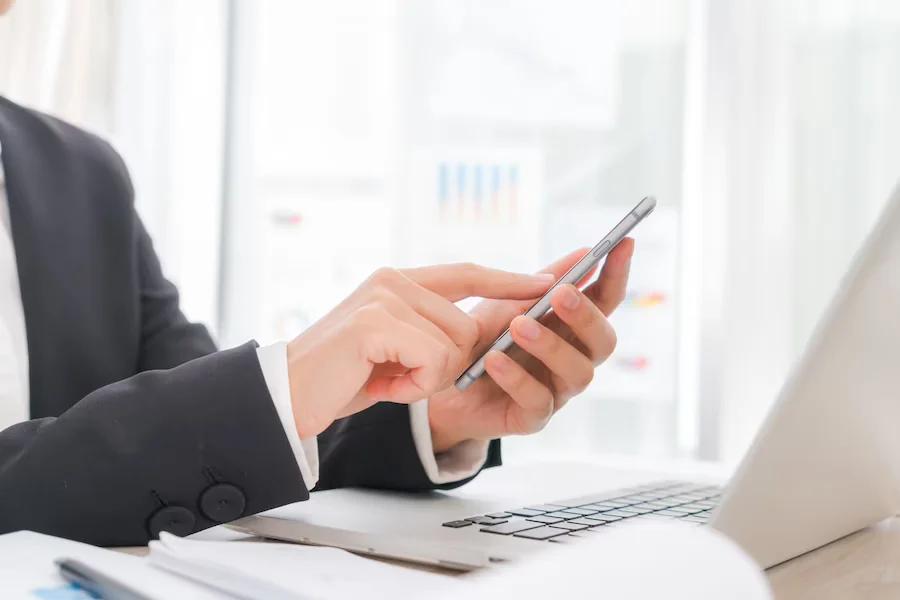 Follow Moving Day Protocols
Following moving, day protocols are essential for safely and efficiently relocating an entire household. Protocols involve planning to maximise time, budget, and resources while minimising strain on the mover. Preparing a checklist of moving items, getting insurance coverage, proper packing, and transportation arrangements are essential steps in following moving day protocols. Moreover, ensuring the mover is familiar with local laws and regulations related to interstate moving is important.
Choose a Hybrid Move
A hybrid move is ideal for people looking to move interstate while minimising costs and time. Hybrid moves involve shipping services, truck rentals, PODS, and self-driven vehicles to transport items to the new location. This type of move requires proper planning, organisation, and research about the best shipping services. Moreover, it is important to consider the cost of different moving options and choose the most affordable one to save money.
Hire Professional Movers
Hiring professional movers is one of the easiest and most cost-effective ways to move across state lines. Professional movers can provide comprehensive services from packing, loading, and transporting your items to delivering them safely to your new destination. By hiring a reputable moving company with experienced staff, you ensure that all of your belongings will be packed and loaded securely and that they will be delivered on time.
Professional movers also have the necessary tools and equipment to carry out the job safely and insurance coverage in case of any accidents or damages. Also, experienced movers know the rules in your area and can help you avoid delays or other problems when you move across state lines. Thus, hiring professional movers is one of the best ways to ensure a safe and smooth move.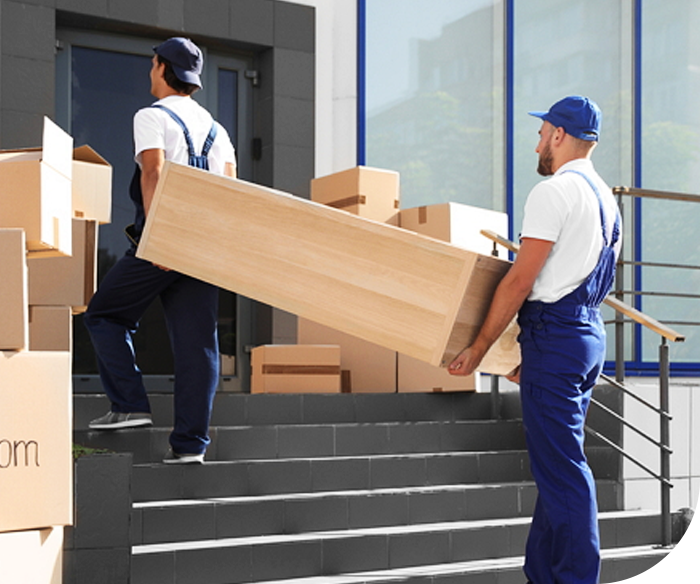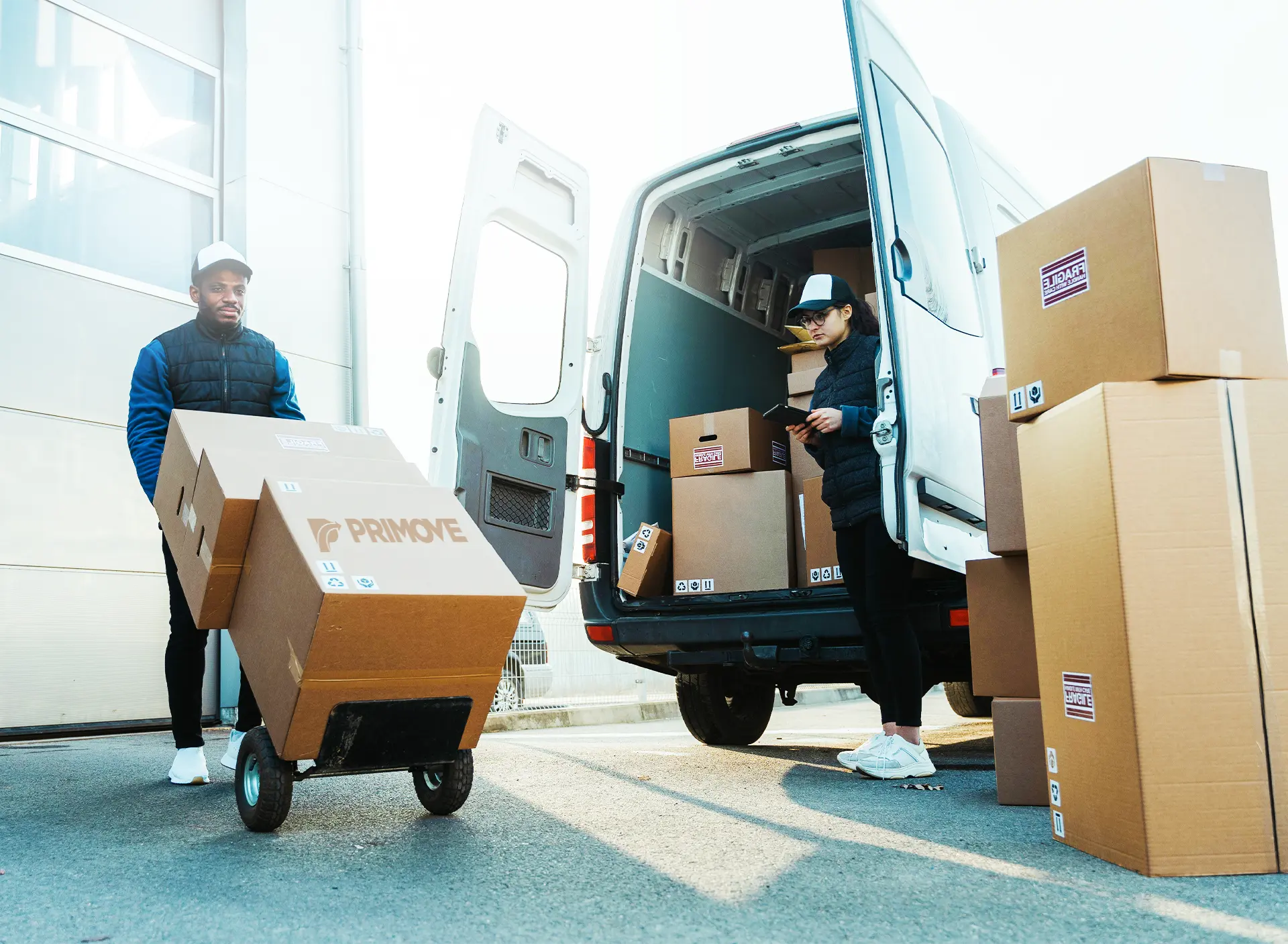 More Money-Saving Relocation Advice for an Interstate Move
Get shipping insurance if you are sending valuable things or using shipping container storage. Relocating insurance isn't inexpensive up front, but it might save you a lot of cash in the long run, especially if you have a lot of pricey and important stuff to transport.
Use your vehicle for moving items or container removals. If you have the means, you can use your vehicle to move some furniture interstate, particularly lighter ones like household goods. This lessens strain on your budget and helps ensure all your belongings are in one place.
Conclusion
Hiring Primove for your interstate move is the best and cheapest way to move. With our reliable truck rentals and experienced team of professionals, you can be sure that your things will get to their destination on time and in good shape. Plus, our affordable rates make it an even more attractive option.
With Primove, you can rest assured that your move will be stress-free and filled with peace of mind. Our team is always available to answer any questions and assist in the moving process. So if you're looking for a safe, affordable way to move interstate, look no further than Primove!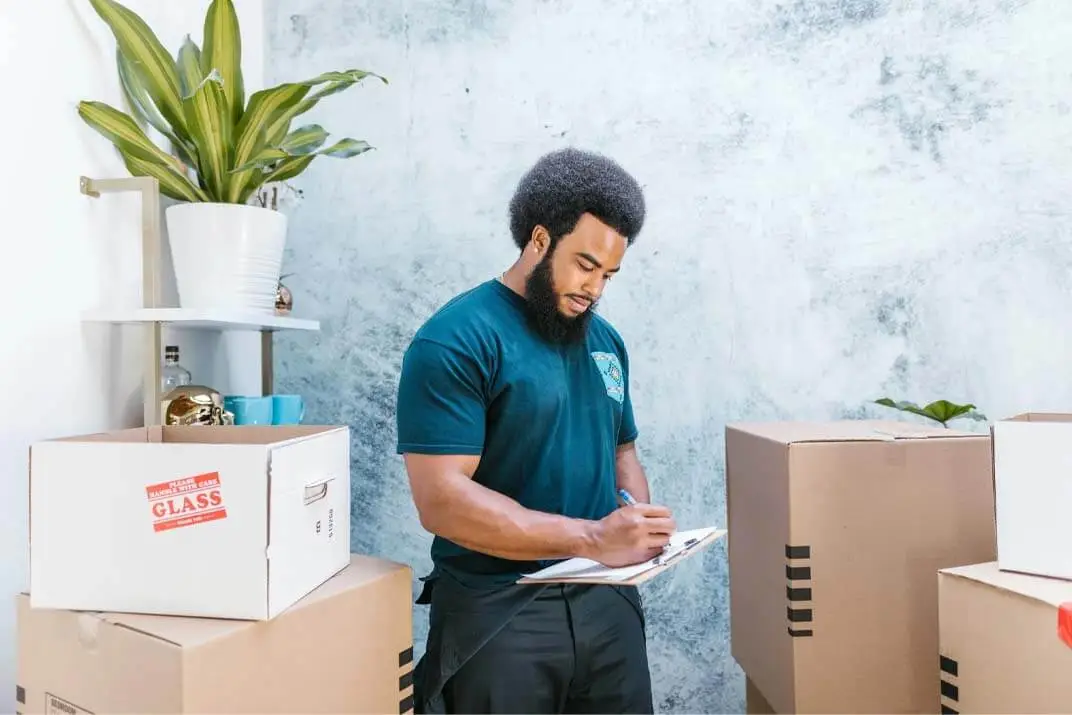 Moving can be an incredibly stressful experience, but Primove made it much more manageable. My family and I recently booked them to help us move to a new house; from the beginning, it felt like we had nothing to worry about. The customer service was excellent – the team responded quickly to our questions and requests, despite how busy they were. They also took great care to ensure all our items were transported safely and arrived in the exact condition we left them in. Highly recommend Primove to anyone looking for an efficient, reliable and stress-free move!
Natalie Herber