Handling Roof and Floor Repairs Before Moving In
It's both exciting and difficult to move into a new house. You must thoroughly inspect the roof and floors of your new home before you begin unpacking your belongings. Making sure these places are in good shape before you move in will save you money on repairs later. Before you move in, read this article about how to handle necessary roof and floor repairs.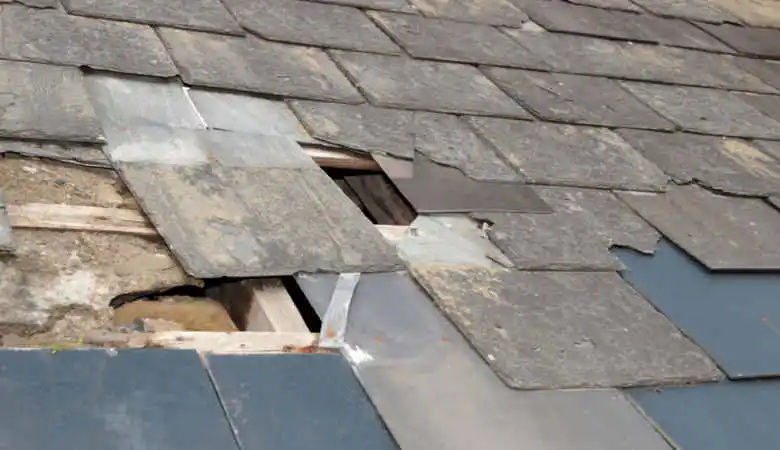 The Importance of Checking for Roof and Floor Damage
Roof and floor damage may take time to be apparent when viewing a home, but it can have severe consequences if addressed. A roof leak can cause water damage inside the home, leading to mould growth and other issues. Damaged or uneven floors can present safety hazards or result in costly repairs. Not to mention, the absence of smoke alarms or a broken toilet that needs urgent repair.
By taking the time to thoroughly check your new home's roof and floors in New South Wales for any issues, you can address problems before they become major headaches and cause serious damage.
Assessing Roof Damage
Inspecting a roof can be dangerous and challenging, so leaving emergency repairs to a professional is best. Schedule a professional roof inspection to identify potential problems before you move in. This is an essential service but may it may not be part of your tenancy agreement. If you have to pay for the services yourself, have it done right away.
Common issues that a roofer may find include:
Missing or damaged shingles
Leaks or signs of water damage
Cracks or damage to the chimney or vents
Signs of wear and tear, such as curling shingles or rusted flashing
Structural issues and other landlord fails
Once you identify any roof damage, work with a reputable contractor to address the issue before moving in. You may consult the NSW Fair Trading for advice if you feel that the owner or landlords has been remiss on repairs in the property.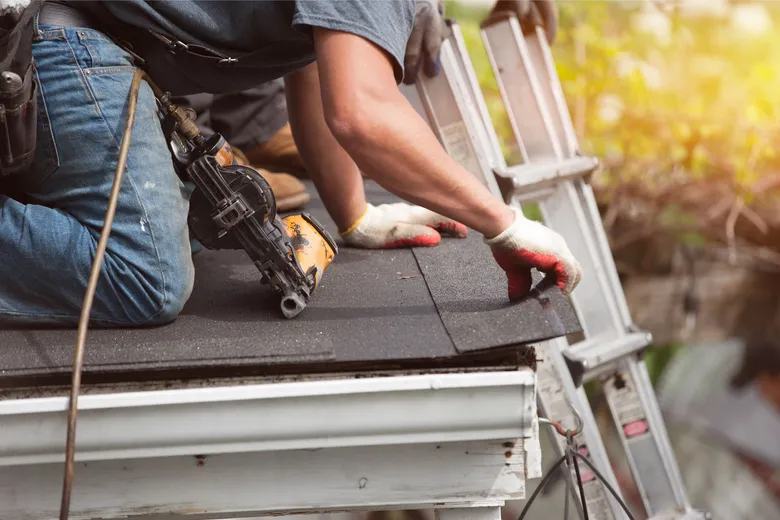 Addressing Roof Repairs
If your home's roof requires repairs, addressing them before you move in is essential. Not only can roof repairs be dangerous to complete once you have moved in, but just like a burst water pipe, they can also disrupt your life during the repair process.
Additionally, addressing roof repairs before moving in can help avoid costly water damage or other problems. Depending on the extent of the roof repair, you may need to move in after the repairs are completed.
Assessing Floor Damage
When assessing the floors of your new home, here are some common issues that you should look out for:
Uneven floors
Damaged or worn flooring
Water damage or stains
Gaps or cracks in the flooring
If you plan to install new flooring, these issues may be manageable. However, if you plan on keeping the current flooring, you may need to address these problems within a reasonable time before relocating.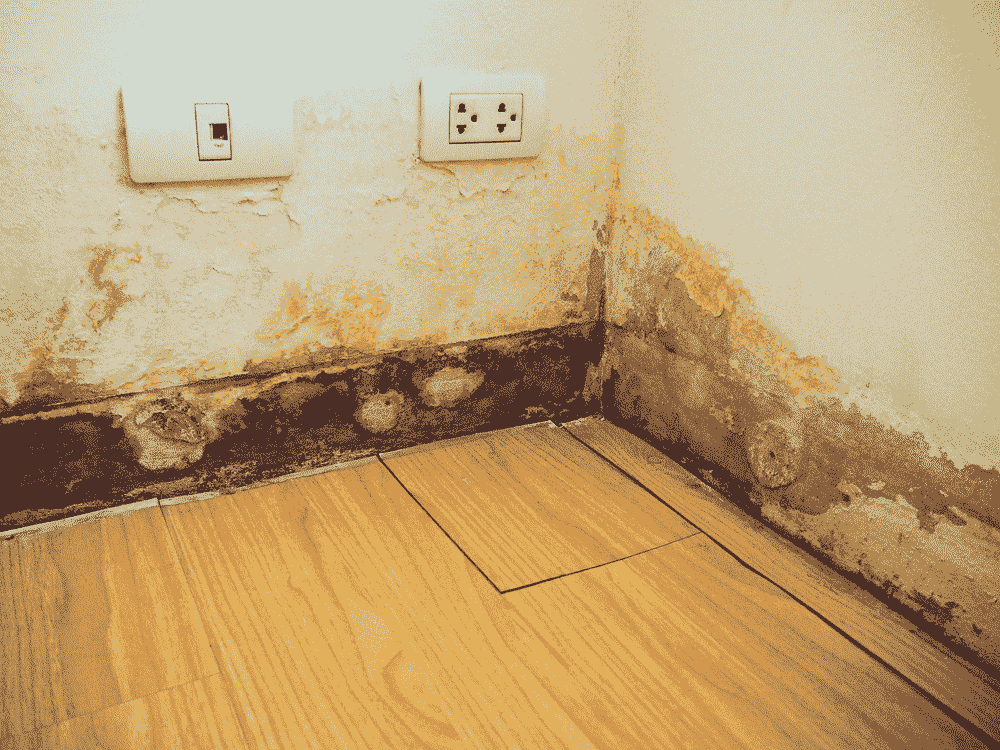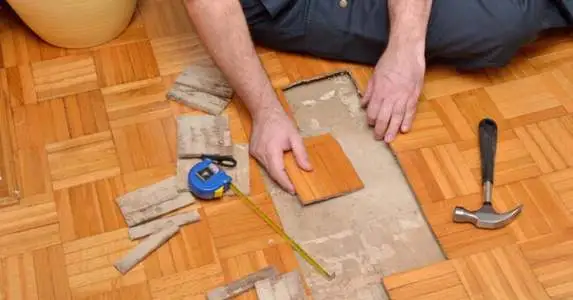 Addressing Floor Repairs
If the floors in your new home require repairs, it's best to address them before you move in. This will not only ensure your safety, but it will also make the repair process much easier.
Fixing uneven floors, for example, can be a major undertaking, requiring levelling-levelling compounds or even floor jacks. Completing this repair before you move in can save tenants time, money, and inconvenience.
If you plan on installing new flooring, it's still a good idea to address any underlying issues with the subflooring before moving in. This can prevent future problems with your new floorings, such as uneven wear or cracking.
Budget for Non-Urgent Repairs
Make sure you set aside money in your moving budget to fix the roof and floors of your new home. Due to the potential for wide disparities in repair costs, keeping some emergency funds on hand is wise.
Planning for repair costs helps you be ready for any troubles.
Check the Attic
Be sure to look for signs of water damage or leaks in the attic when evaluating the roof of your new house. Check the ceiling for any signs of water damage, mould, or roof leaks.
Only move in once you have had any problems fixed by a professional. Water damage should be repaired as soon as feasible to avoid further complications.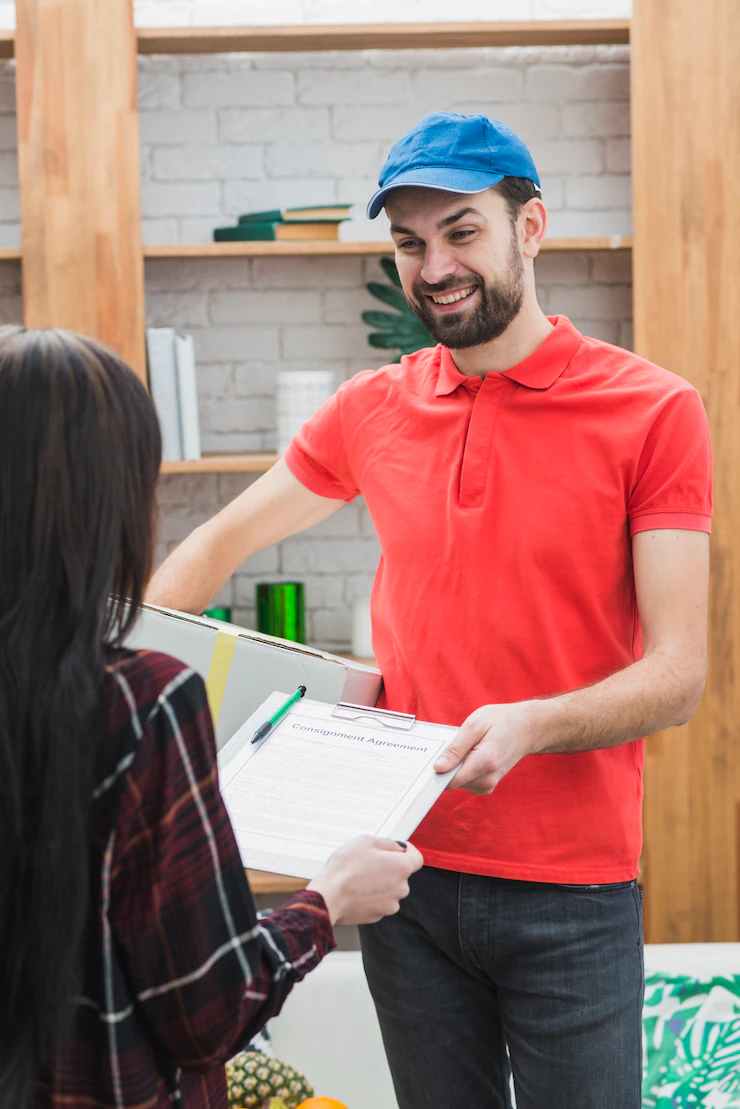 Consider Upgrading Insulation
While inspecting the attic, consider upgrading the insulation if necessary. This can reduce energy costs and make your new home more comfortable throughout the year.
Upgrading insulation is also much easier before you move in, as you won't have to worry about furniture or other belongings getting in the way.
Allow Time for Repairs in the Rental Property
If your new home requires roof or floor repairs, schedule them in advance and allow enough time to complete the work before moving in. This will ensure you can move in on schedule and avoid disruptions or safety hazards. Check the water supply for any burst pipe, leaks, or if the hot water is working properly on all floors of the house. Make sure to also check if there is any blocked or broken toilet. If yes, make them part of the urgent repairs list you must accomplish as a tenant.
Make Sure Work is Completed Before Closing
If you're purchasing a new home requiring roof or floor repairs, ensure the work is completed before closing the sale. This can prevent issues with closing the deal or complicating your move-in process.
Work with your real estate agent or attorney to complete all necessary repairs and requirements before closing on your new home.
Check for Pest Infestations
When inspecting your new home's floors and roof, you should also watch for any signs of pest infestations. Termites, for example, can cause severe damage to a home's structure, including the roof and floors.
Look for visible signs of pests, such as droppings, damage to wood or insulation, or nests. Before moving into a new home, it's a good idea to check for pests and have them removed by a professional pest control service.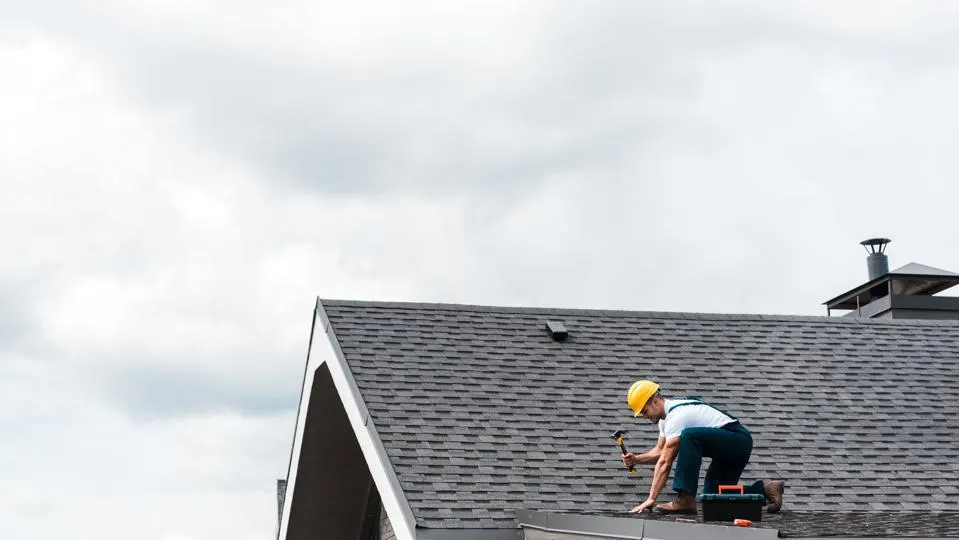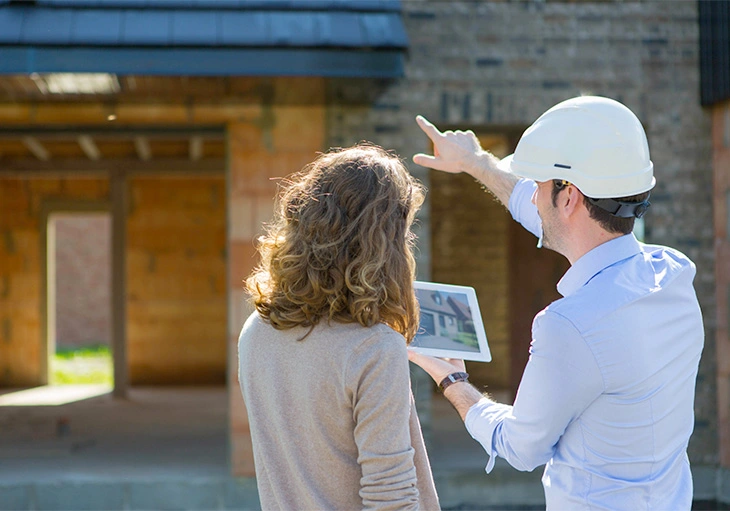 Hire a Home Inspector
While it's always a good idea to inspect the roof and floors of your new home yourself, a professional home inspector can provide even more detailed insights into the house's condition. If you hire a professional home inspector with an NSW civil licence, they can point out any problems and suggest improvements you may have missed. They are in a good position to sport a dangerous electrical fault, non-urgent repairs, emergency repairs, a gas leak, smoke alarms, or substantial waste that may need to be disposed.
Hiring a professional home inspector is a good idea to ensure your new house is in tip-top shape before you move in.
Research Roof and Floor Materials
Before making any repairs to the roof or floors of your new home, it's essential to consider the materials being used. Some roofing and flooring materials are more durable and long-lasting than others.
Find out more about the components of your house and make any necessary upgrades. If your home currently has asphalt shingles, but they are getting close to the end of their useful life, consider replacing them with metal or tile that will last longer and require less upkeep.
Always Work with Reputable Contractors
Working with reputable, licensed contractors is essential when repairing or upgrading your new home's roof or floors. This will ensure that the work is completed to a high standard and that you won't encounter any issues down the line.
Before hiring a contractor, check their credentials, read reviews and customer feedback, and ask for references.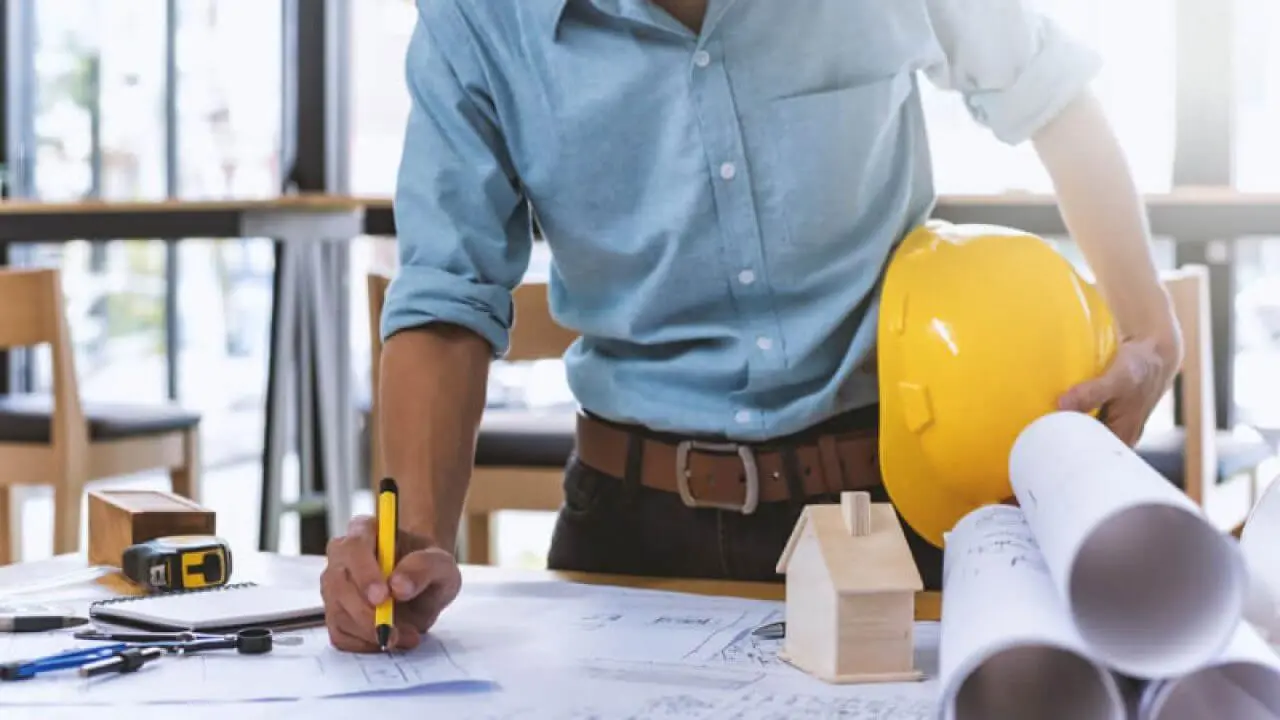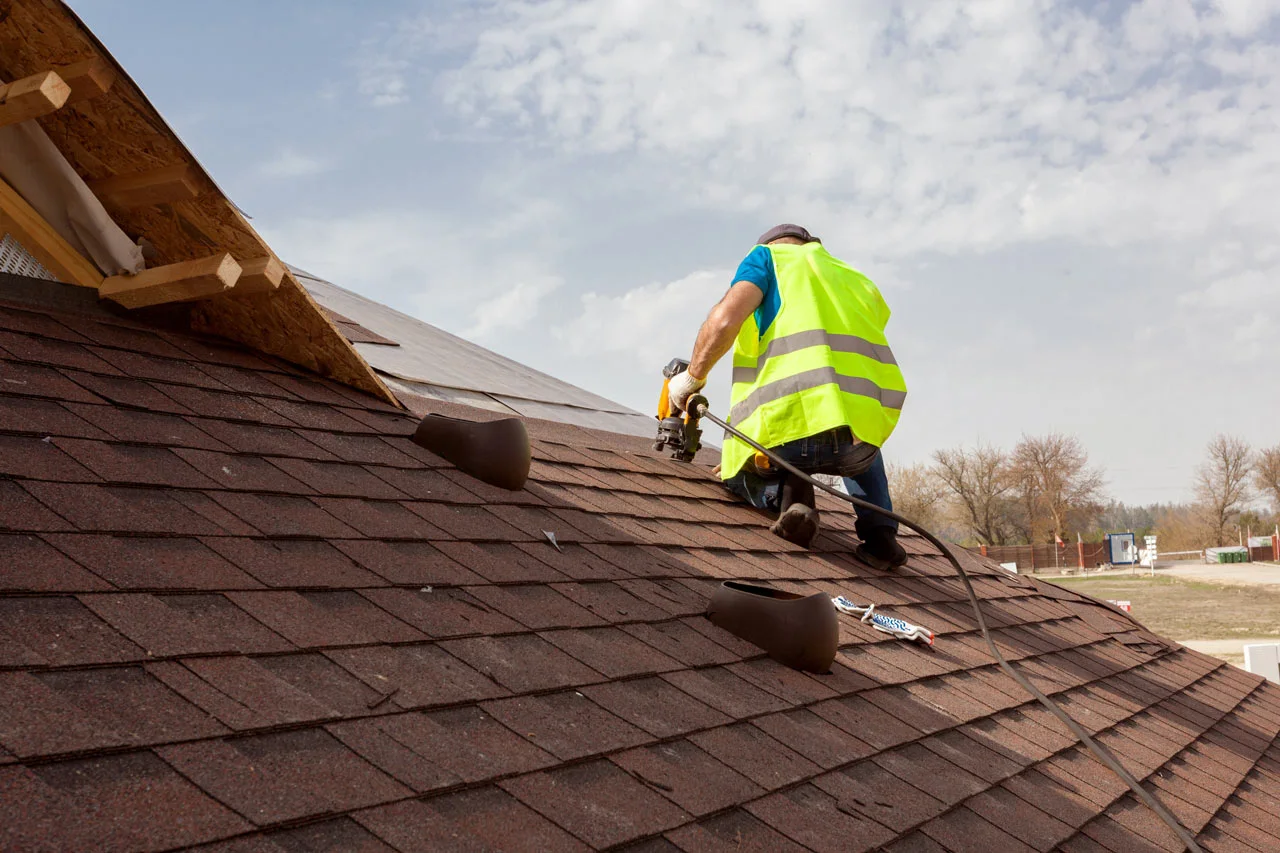 Don't Forget About Maintenance
Once you've made any necessary repairs or upgrades to your new home's roof and floors, keeping up with regular maintenance is essential. This has the potential to forestall further complications.
Keep your roof clean, clear debris from gutters, and regularly check for any signs of damage or wear. Sweep, mop, and vacuum the floor frequently and immediately remove any spills or stains.
Conclusion
While purchasing a new home is an exciting time, it is important to check the roof and floors for damage before you move in. Allow repair time before moving in, work with a professional home inspector if necessary, and hire reputable contractors when upgrading or repairing. With the proper preparation, you can ensure that your new home is in top condition and ready to start living in.
Engaging the services of expert movers from Primove, can make the relocation process even more manageable. Allow us to relocate your belongings so that you can focus on settling into your new home. Contact them now for more information on our services and to schedule your move.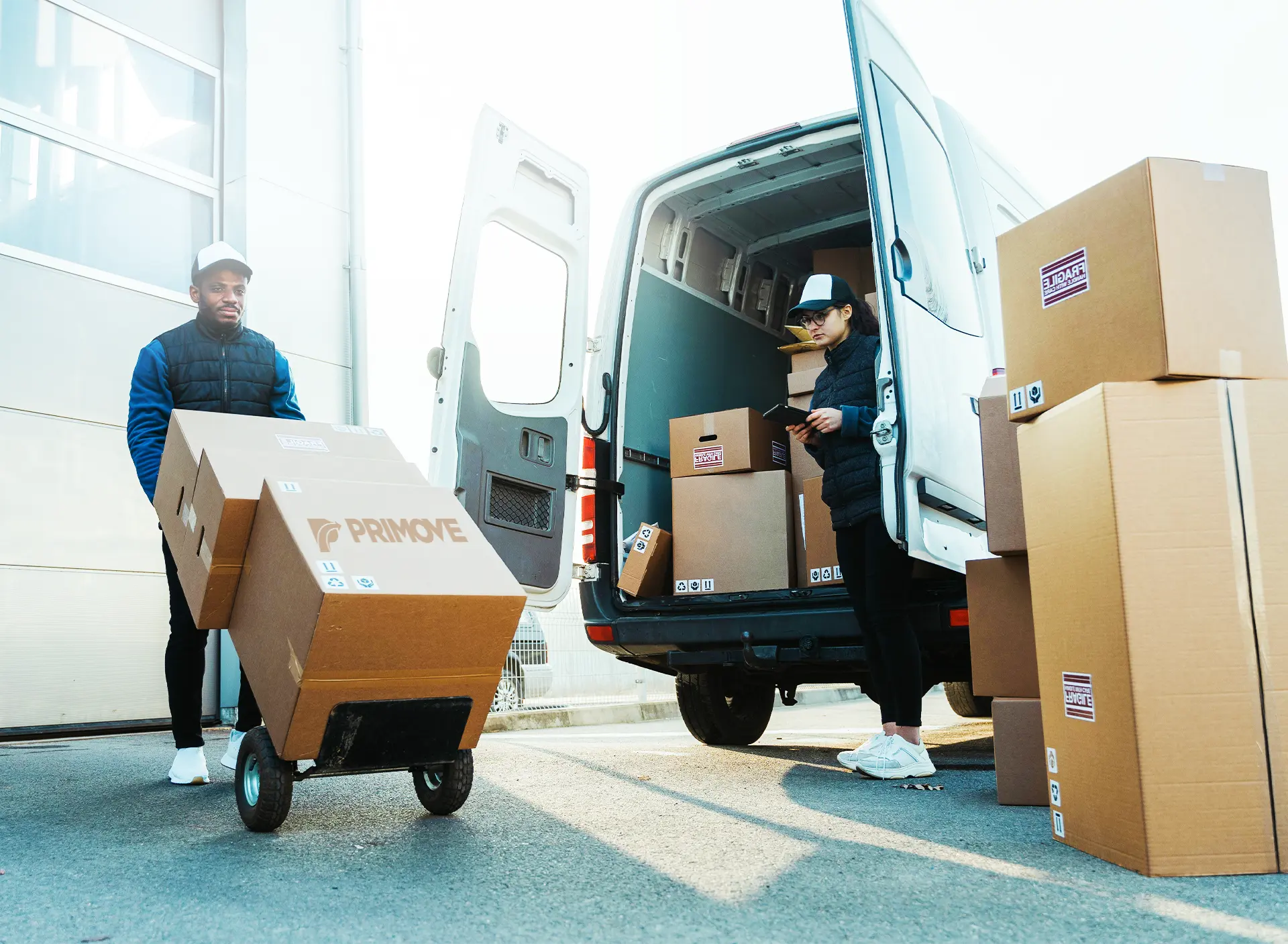 Moving can be an incredibly stressful experience, but Primove made it much more manageable. My family and I recently booked them to help us move to a new house; from the beginning, it felt like we had nothing to worry about. The customer service was excellent – the team responded quickly to our questions and requests, despite how busy they were. They also took great care to ensure all our items were transported safely and arrived in the exact condition we left them in. Highly recommend Primove to anyone looking for an efficient, reliable and stress-free move!
Natalie Herber