How to Choose the Right Interstate Moving Truck Size
Moving to a new state can be an exciting but challenging experience, and choosing the right size moving truck is essential to ensuring a smooth transition. Whether moving a small apartment or a large house, it can be challenging to determine the correct size truck for your household and office belongings.
This guide will provide tips and insights to help you choose the right moving truck size for a hassle-free moving experience.
Determine Your Load Size
The first step in choosing the right moving truck size is determining your load size. Make an inventory of the room's cubic feet estimate as well as all items that need to be moved and estimate their approximate height and weight. Also, measure any large furniture pieces or appliances you plan to take. This will help you get an accurate picture of how much space and how many cubic feet you need in your truck's storage area.
Consider the Distance of Your Move
When selecting truck sizes, consider how far you are moving. If you're only going a short distance, you can probably choose medium-sized trucks than if you were making a more protracted move. For a large move, you will need cargo vans because they can carry more household belongings. To save money and time, it is important to determine the exact distance to travel and choose a truck size that fits your needs.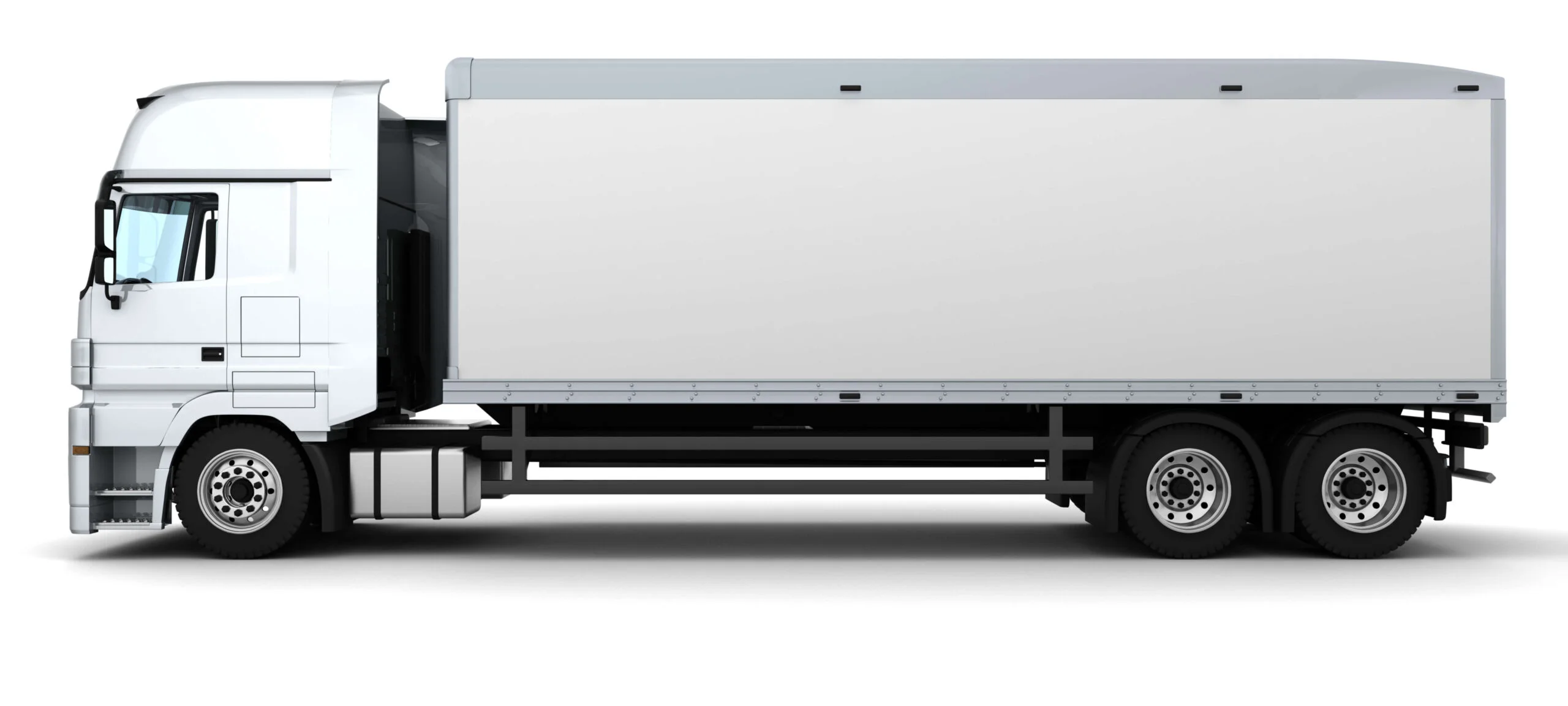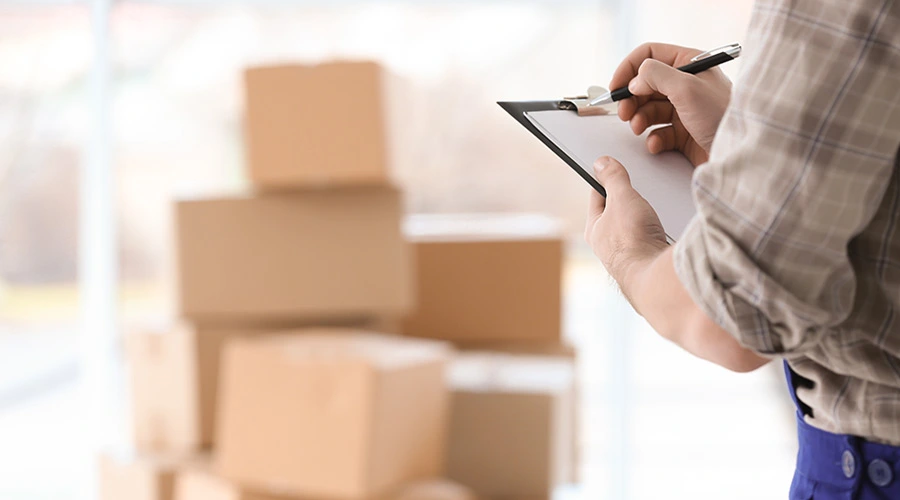 Check the Payload Capacity
Before signing for a moving truck rental, you should check the vehicle's payload capacity. Payload is the total weight of everything loaded into the truck, including furniture, appliances, and other items. Stay within the legal limit for your chosen truck size, or face unexpected costs and fees. Also, get a reliable truck rental company offering competitive rates and quality vehicles.
Consider Your Budget
It is also essential to consider your budget when choosing a moving vehicle for an interstate move. Smaller trucks can be more cost-effective, but renting a giant truck may be worth the additional cost if you need extra space for all your stuff and other precious belongings. Many moving companies offer discounts and other promotions, which can be beneficial when budgeting for your move.
Choose the Right Truck Type
When renting an interstate moving truck, you should also consider the type of truck best suited for your needs. Different kinds of trucks offer different features and capacities depending on what items need to be moved. For example, medium box trucks can provide more space than pick up trucks or vans and may be more suitable for a large move.
Check the Clearance Height
Clearance height is critical when transporting furniture and other large items. Before renting a truck, you should also check the clearance height of your chosen truck. This will ensure that everything can fit into the moving truck without being removed or disassembled.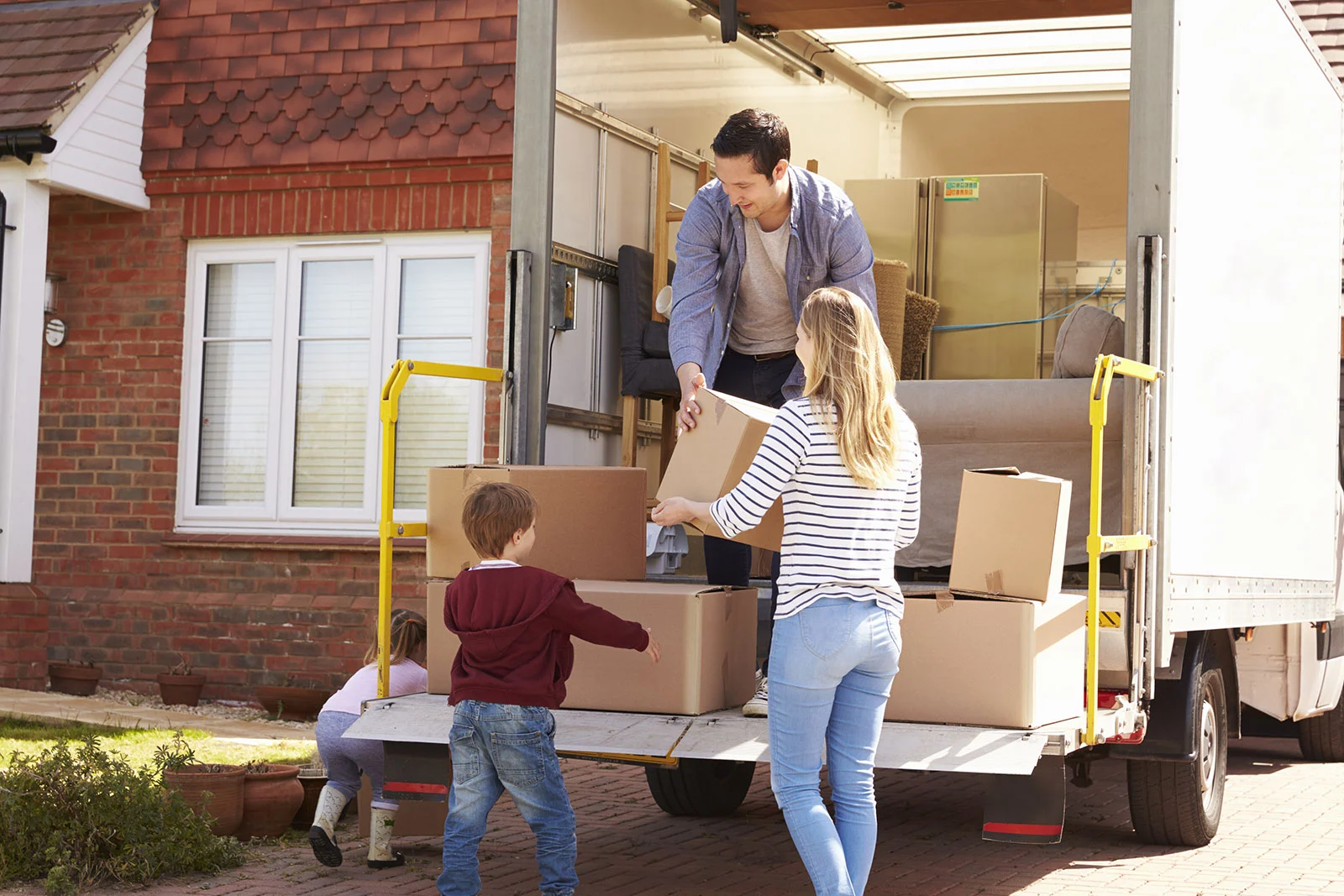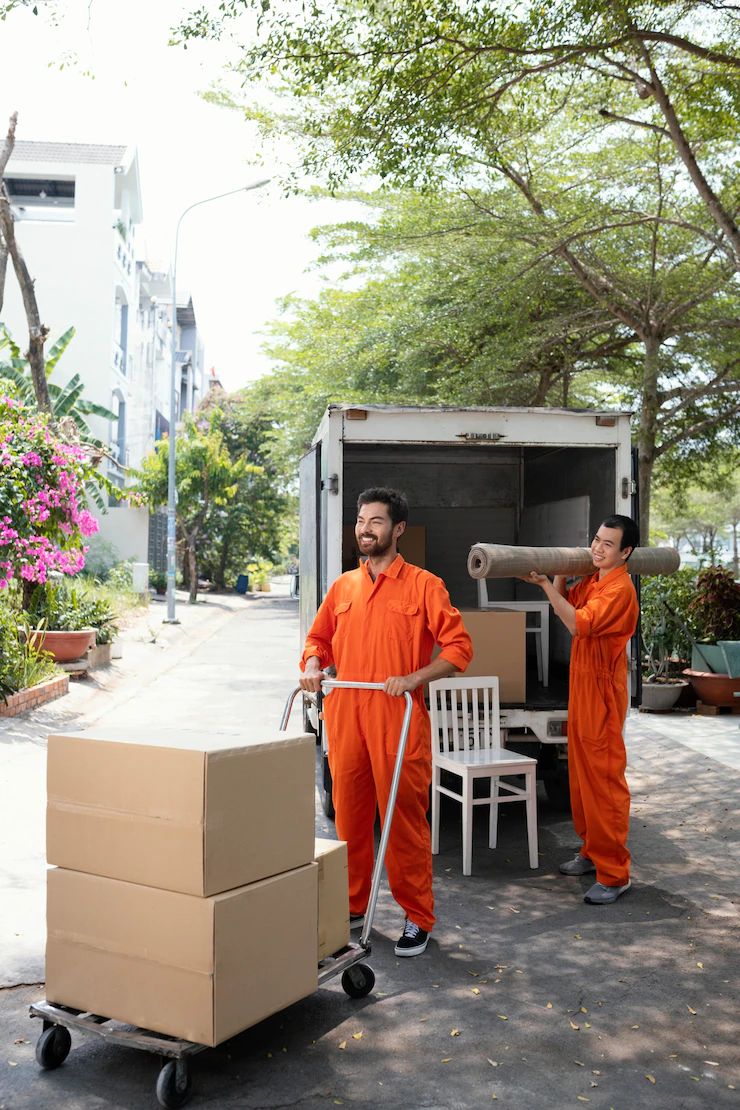 Determine the Number of Trips
Consider the number of trips you must make to move all your belongings. Consider larger moving vehicles to save time and money if you need to make multiple trips. Also, choose a company offering flexible rental terms and schedules to accommodate your needs.
Think About Additional Space
When choosing the right size truck for long distance moves, you should also consider any additional space you may need. This will ensure that all your items fit into the moving truck without making multiple trips. Having a little extra space for unexpected items or plan changes is helpful. things
Plan for Fragile Items
Plan for fragile items, such as glassware and electronics, and ensure enough space for proper packing and protection. Consider using blankets and bubble wrap to separate items and secure them in place. Additionally, familiarize yourself with the truck rental company's policies concerning fragile items and any additional fees they may charge for extra protection.
Calculate the Total Volume
Calculate the total volume of your belongings, including boxes and furniture, and choose a truck size that can accommodate the entire load. This will also help you stay within the legal weight limits of your chosen truck size and avoid unexpected costs. Also, ask the rental company for tips on safely loading and unloading your moving truck.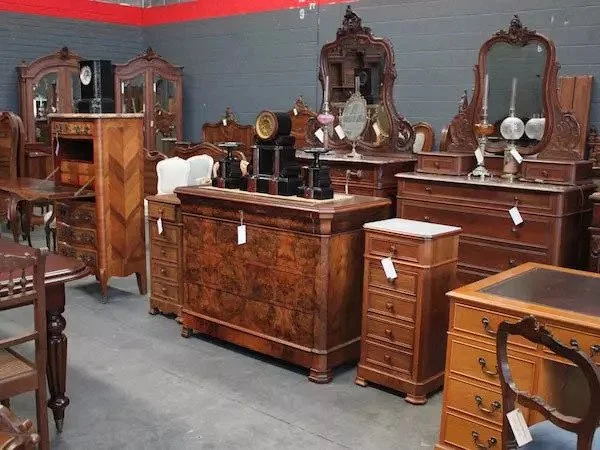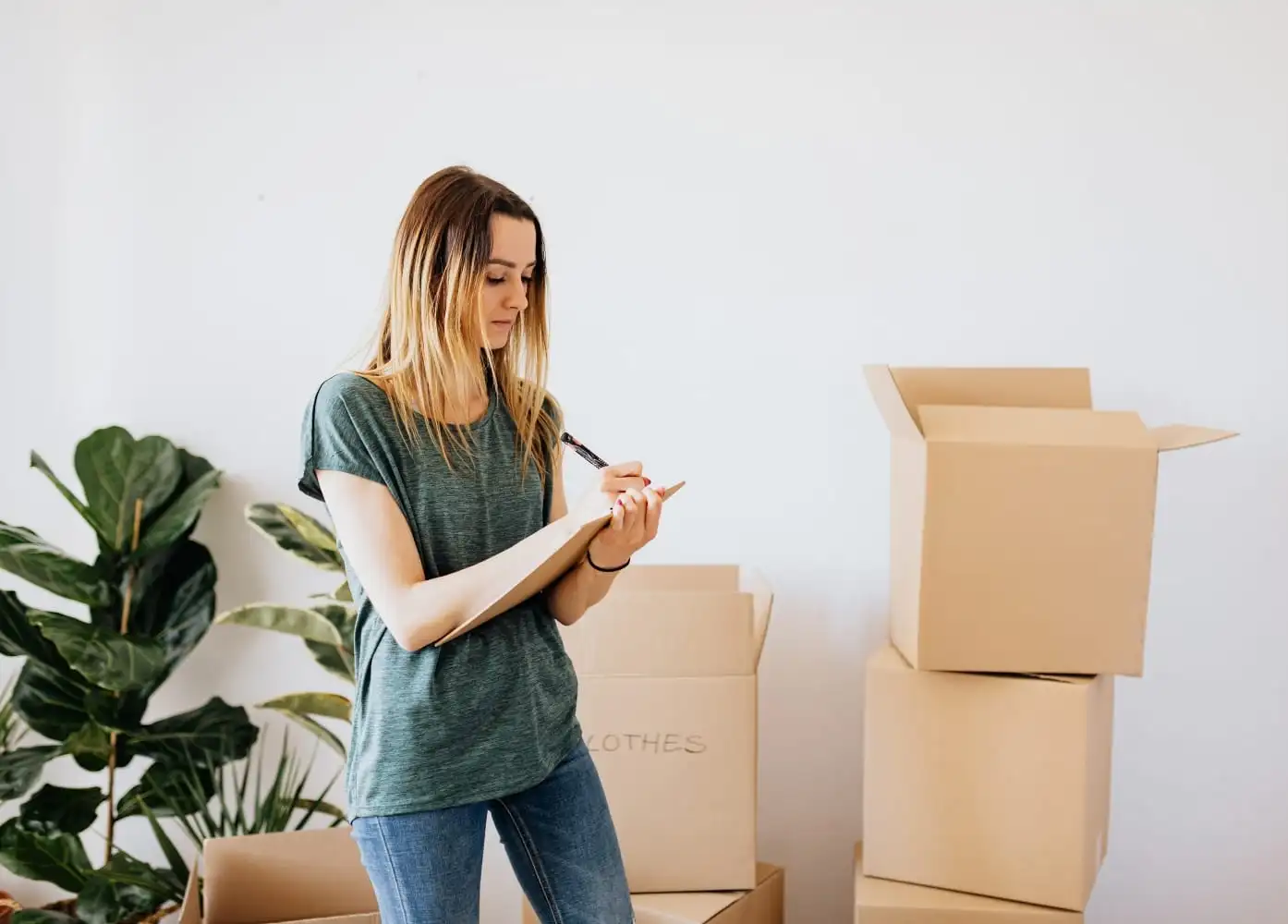 Consider the Time of the Year
When planning an interstate move, consider the time of year you will be moving. During peak moving season, removal company and large vehicle availability can become limited, and prices may be higher than usual. Book a removalist company like Primove as early as possible to save money and ensure your rental truck is available when needed. Additionally, some companies offer discounts and other promotions during off-peak times.
Plan for Disassembly and Reassembly
If you need to transport large furniture or appliances, plan for any necessary disassembly and reassembly. This includes determining which tools are required, confirming that the rented truck has adequate clearance height, and having someone available to help with the process. Additionally, please take pictures of the items before taking them apart to make reassembly easier and more efficient.
Follow Rental Company Guidelines
Always follow the rental company's guidelines when renting a moving truck for an interstate move. This involves understanding the terms and conditions of the rental, checking insurance coverage, and keeping track of fuel levels. Additionally, be sure to return the truck on time and in the condition it was rented to avoid additional charges.
Check the Interior Height
As you decide on a truck size, check the interior height to ensure your belongings fit comfortably. If the ceiling is too low, some items may only be able to be loaded into the moving truck if they are taken apart or disassembled. Additionally, ensure enough space for people to safely walk in and out of the truck when loading and unloading items.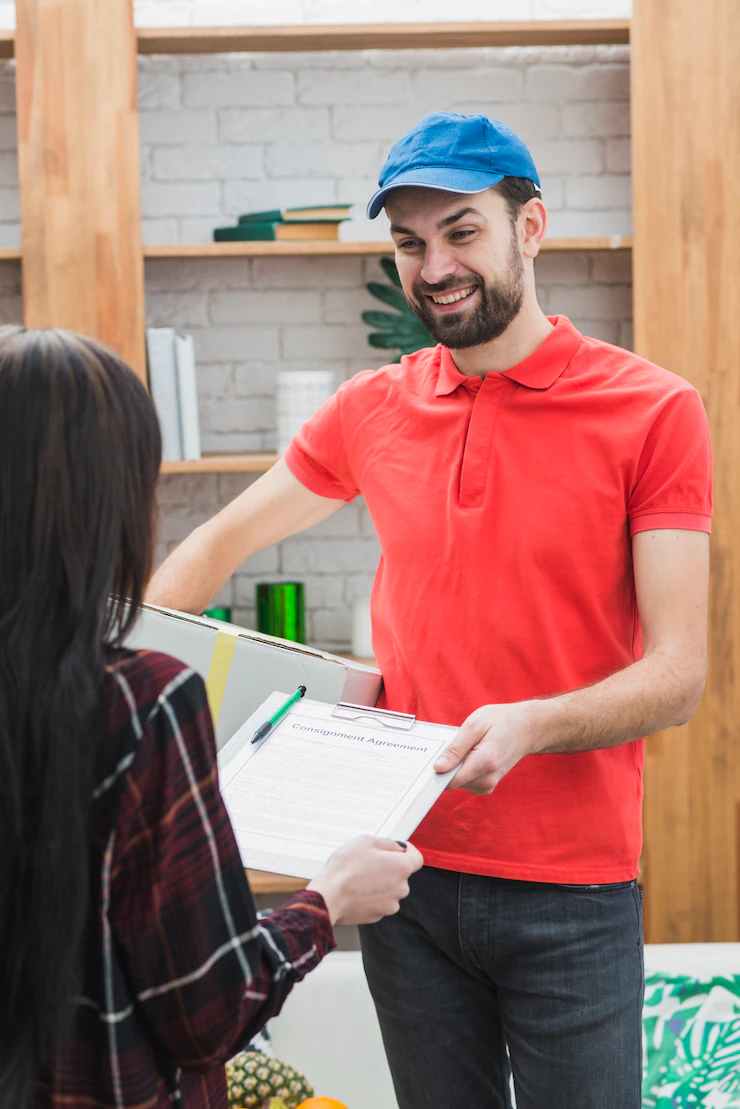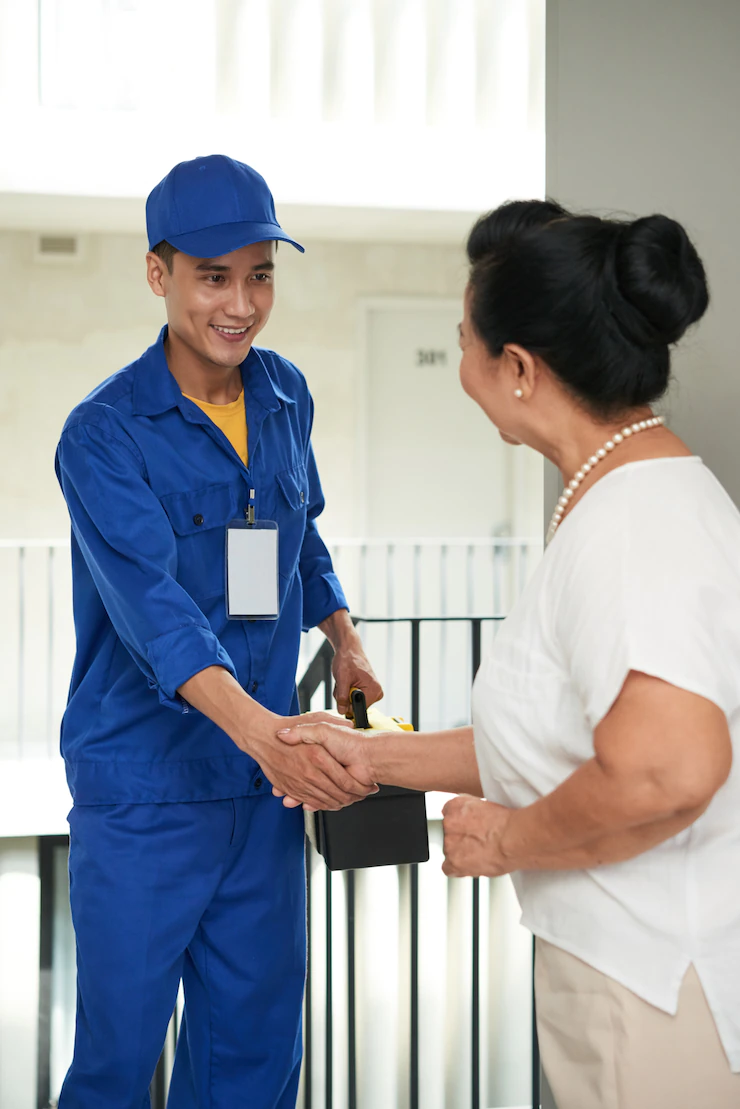 Choose a Reputable Moving Company
Choosing a reputable moving company is essential for a successful interstate move. Primove is licensed, insured, and experienced in providing reliable and safe transport, so make sure you hire the services of a company of our calibre and experience. Additionally, read reviews to confirm that past customers have had positive experiences with the rental company.
With the proper planning and preparation, an interstate move does not have to be stressful or overwhelming. Remember that safety should always be a priority when moving long distances. Following these tips when renting a truck for an interstate move, you can ensure that your belongings are securely and safely transported to your new home.
Hire Primove Today!
For an easy, stress-free moving experience, hire Primove! We provide high-quality moving trucks and expert advice to transport your belongings securely. Whether you need a one-time rental or a regular service, we have the perfect solution for your interstate move. Contact us today to learn more about our services and start planning your move!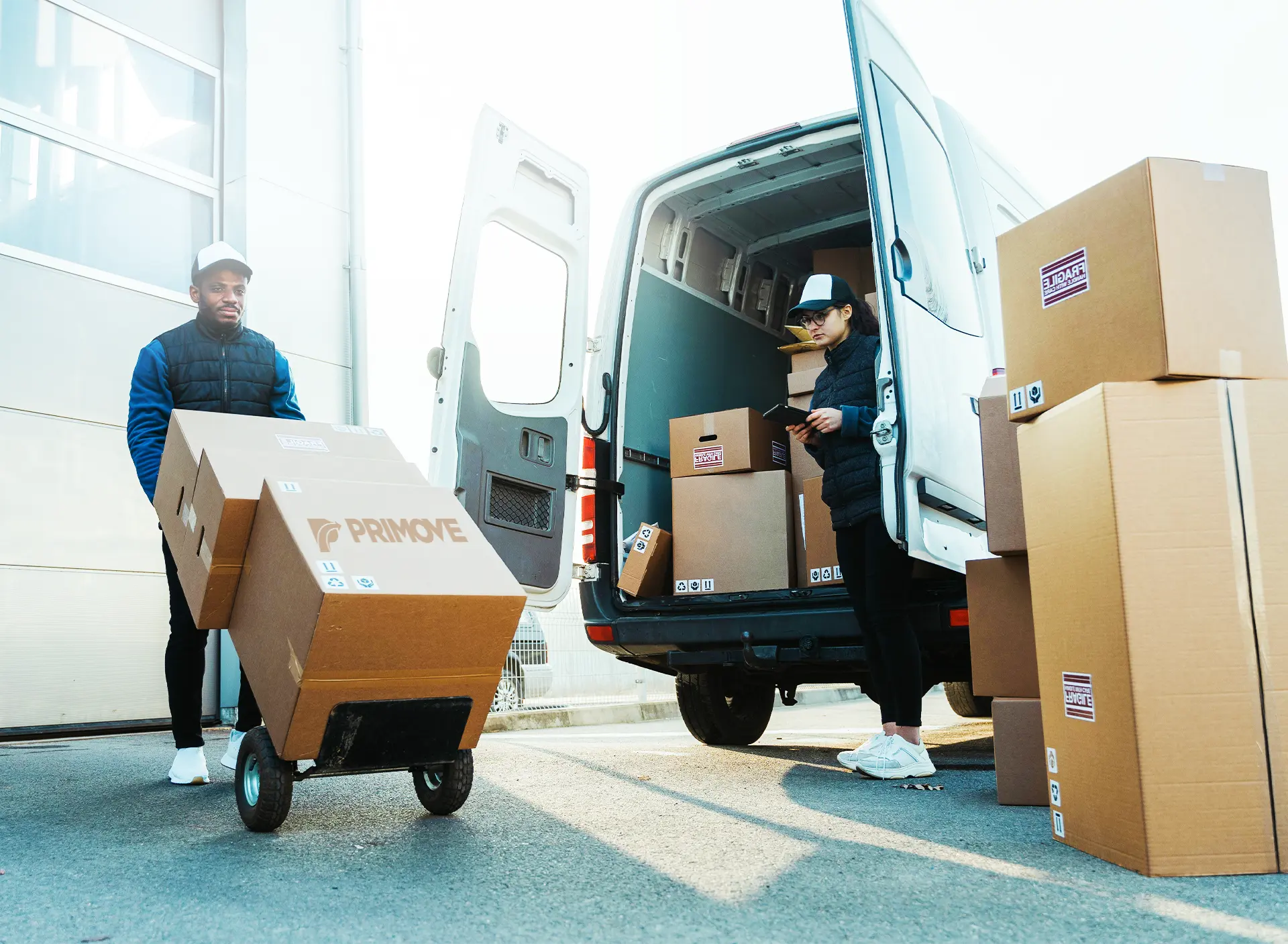 Moving can be an incredibly stressful experience, but Primove made it much more manageable. My family and I recently booked them to help us move to a new house; from the beginning, it felt like we had nothing to worry about. The customer service was excellent – the team responded quickly to our questions and requests, despite how busy they were. They also took great care to ensure all our items were transported safely and arrived in the exact condition we left them in. Highly recommend Primove to anyone looking for an efficient, reliable and stress-free move!
Natalie Herber