What Home Improvement Projects Should You Take on After a Move?
So you have just moved into your new home or apartment. Congratulations on this significant milestone, but now comes the hard part – deciding what home improvement projects to take on first. Given the much you can do to make your new space feel like home, it can be challenging to determine where to begin.
This blog post aims to make the process more manageable by outlining the top projects and expert tips for home improvement you should consider undertaking after moving.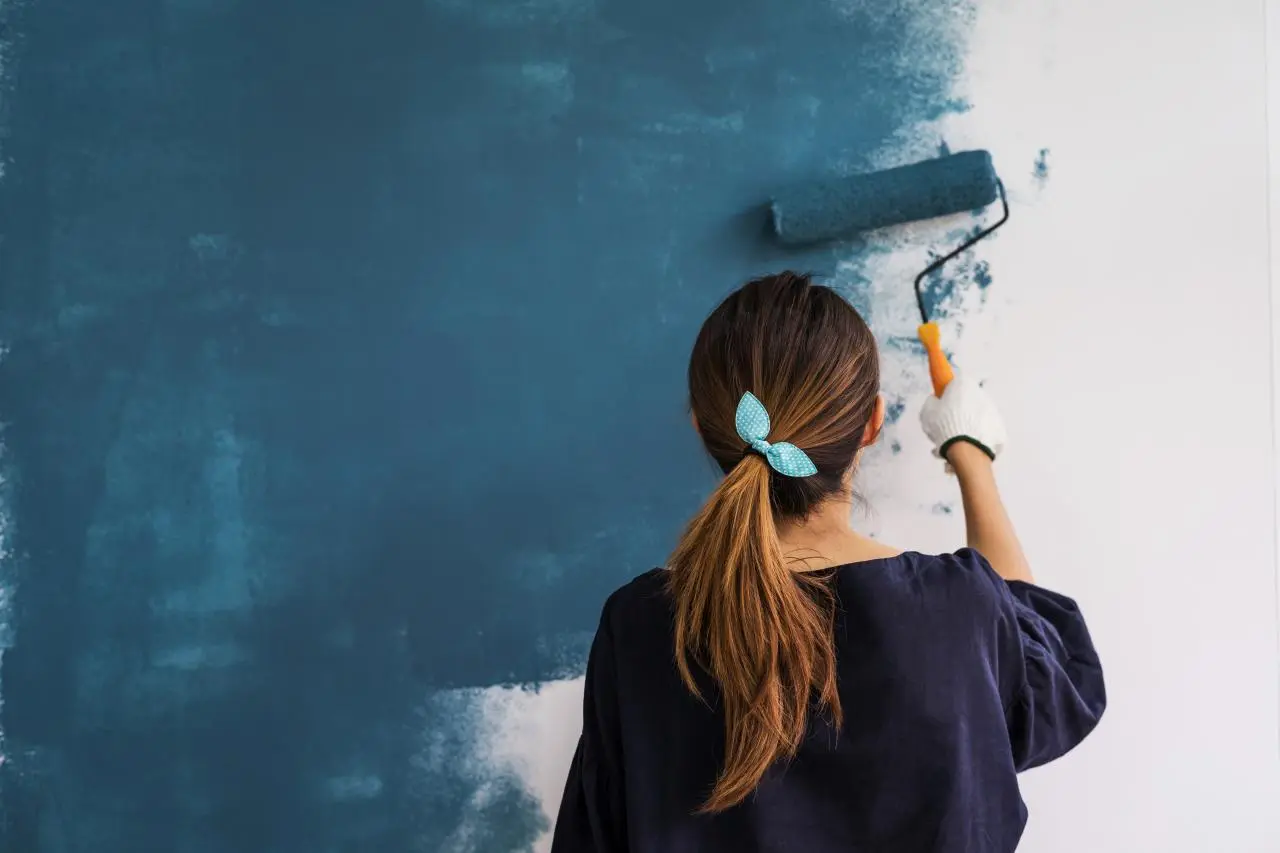 Repaint the Walls and Save Money
Repaint the walls in your preferred colours to make the new room feel more like your own. The outcome of this seemingly trivial chore can have a major approach on the room's atmosphere. To get started, choose a colour scheme that will complement your existing furnishings and decor—selecting colours that are soothing to the eye and go well with one's taste and state of mind. Once you've decided on a colour scheme, it's time to look at individual colours until you find one perfect for your goal. Adding a fresh coat of paint even to one bathroom can also make you feel invested in the house when you paint walls and old windows with a personalised paint colour.
Upgrade the Ceiling
If you have old popcorn ceilings, its time to add this to your to do list. Popcorn ceilings were the vogue up to the 1980s but it's been 40 years since their time. A popcorn ceiling is not only unsightly, it can also be difficult to clean. It can be a time consuming effort, but if you strip the ceiling bare and paint it anew, you can have a brighter toom. This can be a project within a project that you can undertake, and replace ceilings one room at a time. It is definitely easier to do than a deep clean of the ceiling.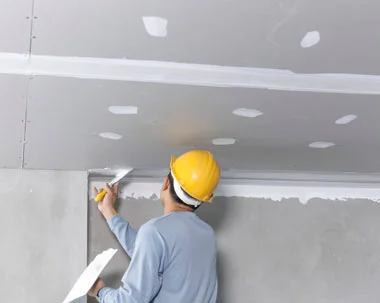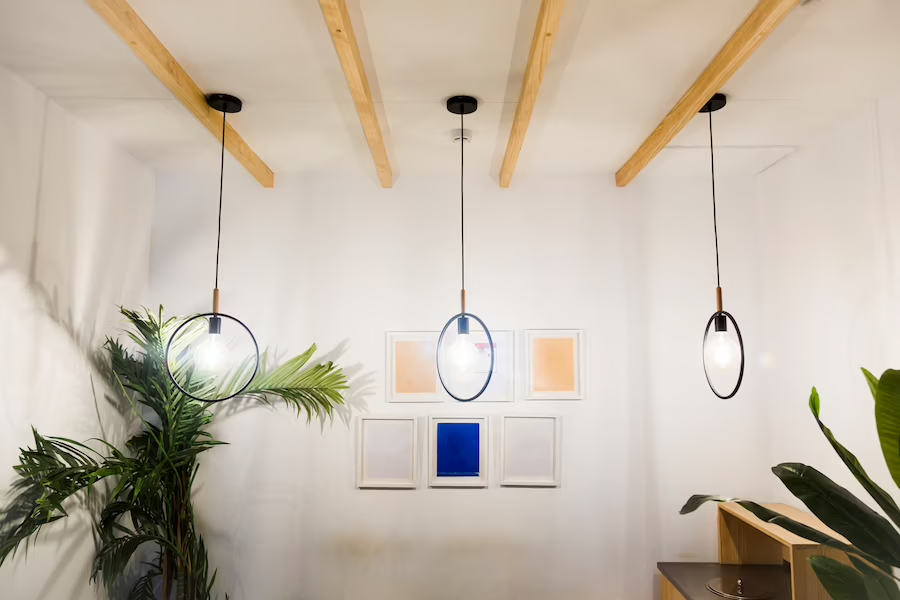 Updating Your Light Fixtures
Lighting is crucial in any home; upgrading your lighting fixtures can dramatically transform your home. Consider changing out standard light fixtures for modern or unique options. You can choose from hanging pendant fixtures, chandeliers, or scones. Pendant lighting highlights the beauty and style of your room, while chandeliers can add elegance and sophistication. Scones, on the other hand, can provide soft lighting in the bedroom or living room.
Install Ceiling Fans
Installing a ceiling fan in each room is one of the most helpful home renovation projects you can embark on once you've settled in. Consider installing ceiling fans to make your home more pleasant and save on energy costs. When the weather is hot, they come in quite handy. Ceiling fans that double as lights are another option. To make life easier, think about getting a newer model that can be operated remotely.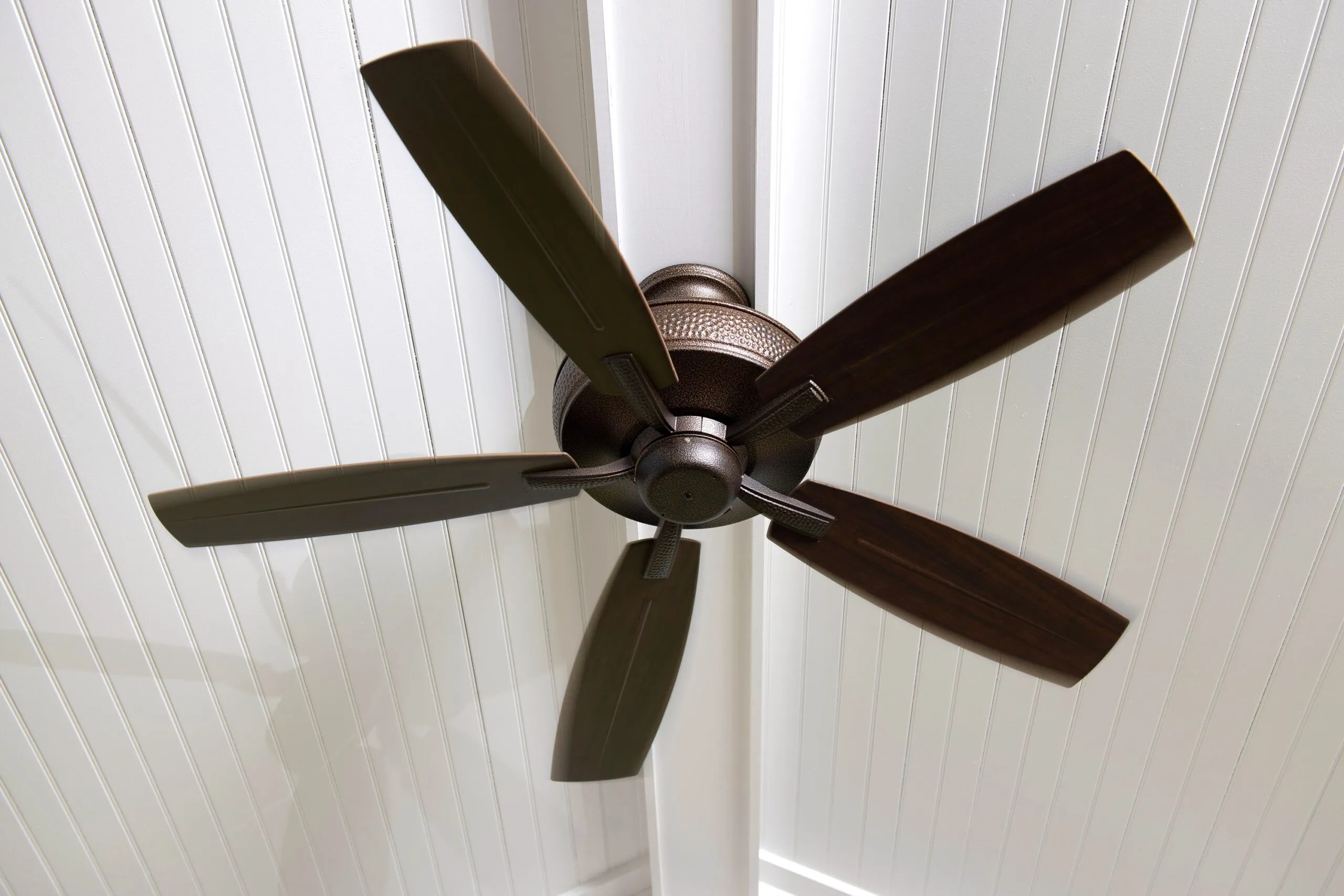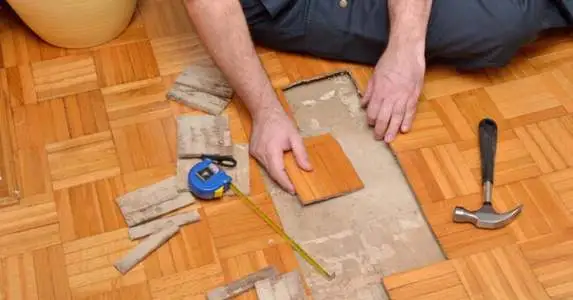 Replacing Your Flooring
If your new home or apartment has worn-out flooring, instead of an attempt at deep clean project consider investing in new flooring to improve the look of your floor space. Many flooring options are available, including laminate, hardwood, tile, and carpeting, each with benefits. Hardwood flooring is a popular option that is durable and adds value to your property. Tile flooring is also durable and low-maintenance but has a more modern or contemporary feel. On the other hand, laminate and carpeting flooring options are more cost-effective, making them a popular choice for many homeowners and renters.
Upgrading Your Kitchen Appliances
If the appliances in your new house or apartment are old and old-fashioned, consider replacing them. The cost of updating essential appliances in the kitchen, such as the refrigerator, oven, and stove, can add up quickly. For a more up-to-date appearance, think about upgrading to stainless steel appliances. Improving your kitchen this way can boost its aesthetic appeal and, potentially, its resale value.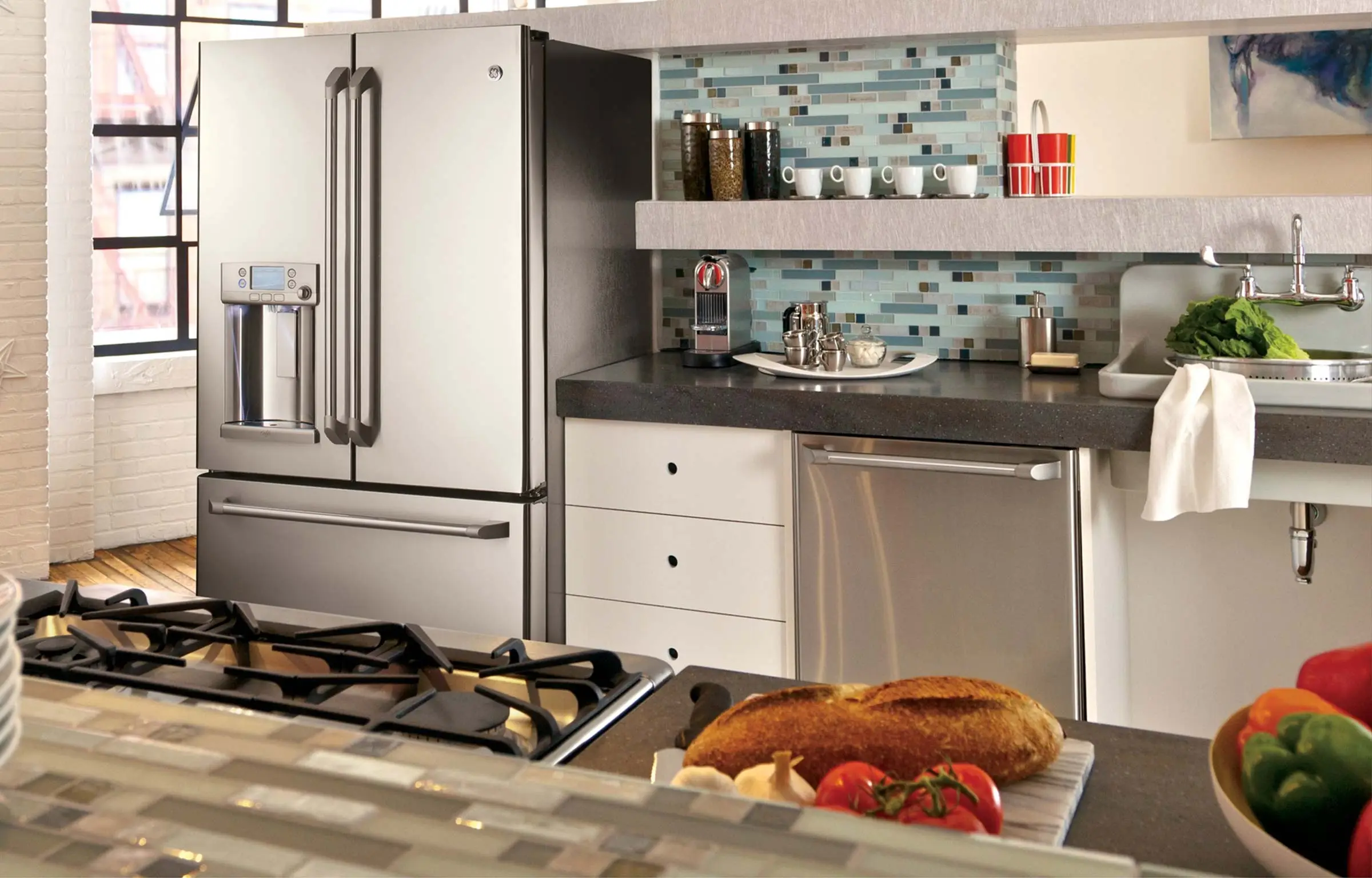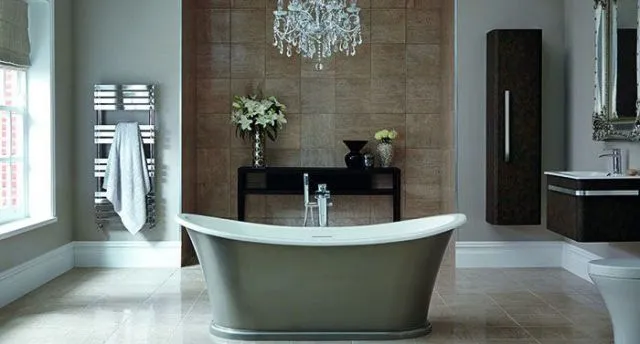 Revamping Your Bathroom
The bathroom is one of the most used rooms in any house. A makeover can make taking a bath more pleasurable and luxurious. Consider a few affordable upgrades, such as installing new fixtures, showerheads, or faucets. Painting the walls a bright and calming colour, like blue or green, can make your bathroom feel like a peaceful oasis.
Adding Cabinets and Storage
Extra storage is essential to keeping your new home organised and tidy. If your new home lacks storage space, consider adding storage cabinets and shelves to help keep clutter at bay. You can install shelves and cabinets in your living spaces, bedrooms, and kitchen. Custom storage options offer a unique way to incorporate your personality or style into your space, while built-in bookcases can create a warm and comfortable ambience.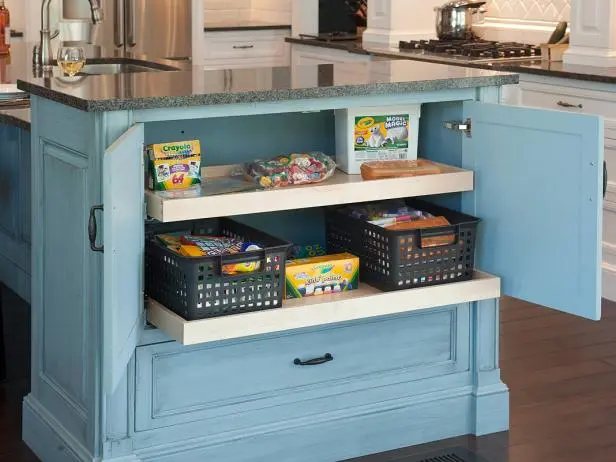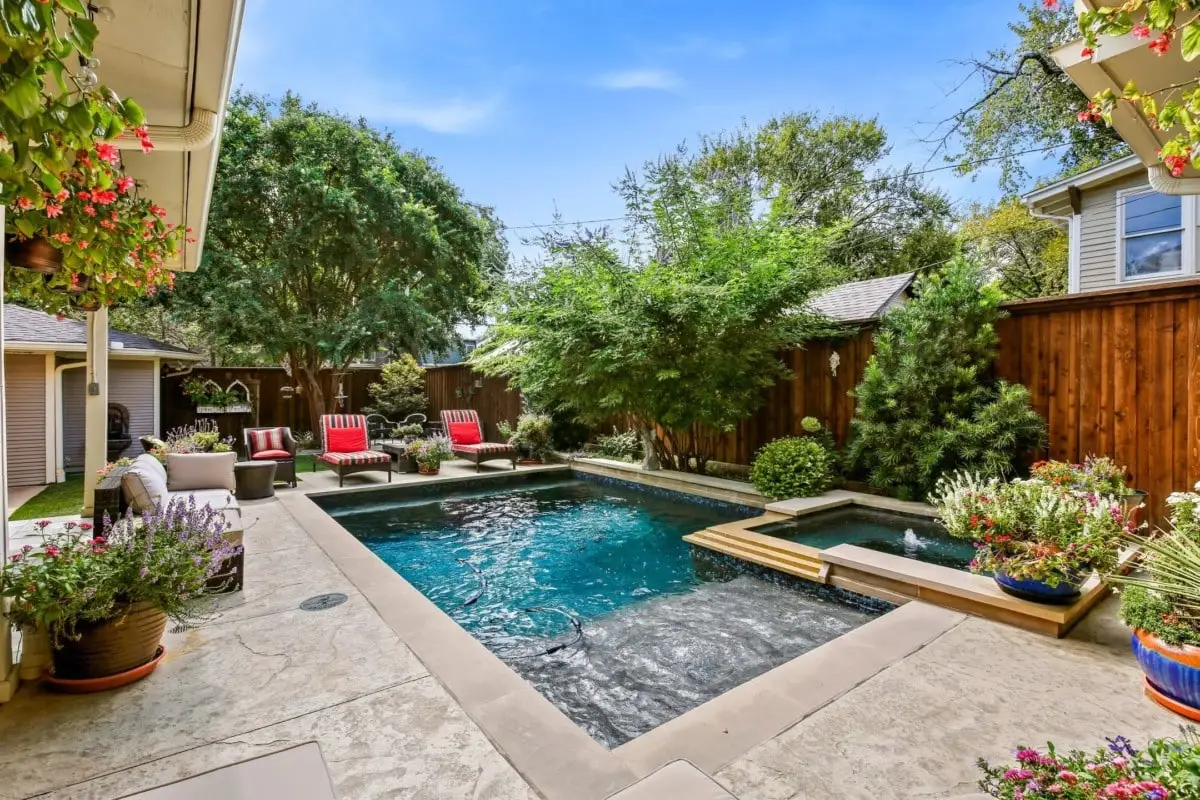 Creating an Outdoor Oasis in the New House
Most people love to spend time outside, especially during the summer months. One renovation or improvement project that can significantly impact the value of your property is creating an outdoor oasis. You can install a garden, add patio furniture, landscaping, or build a fire pit to extend your living area outside. Additionally, you can plant fruit trees or flowers or create a vegetable garden, which enhances your landscape's beauty and helps you stay active and healthy within the entire home. A common professional advice is to add potted plants and window boxes. These are healthy innovations that you should consider.
Installing Window Treatments
Consider the light and privacy you want in each room when selecting the right window treatment. Putting up blinds, curtains, or shades can give your new house a more finished look and increase your privacy. You can also use window treatments to incorporate your preferred colour scheme and style into your space.`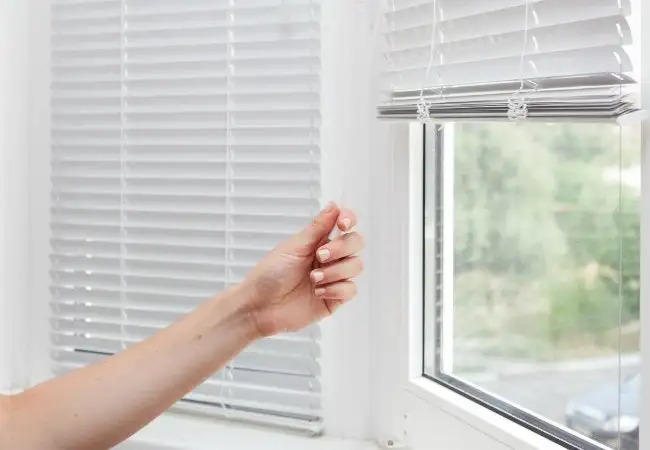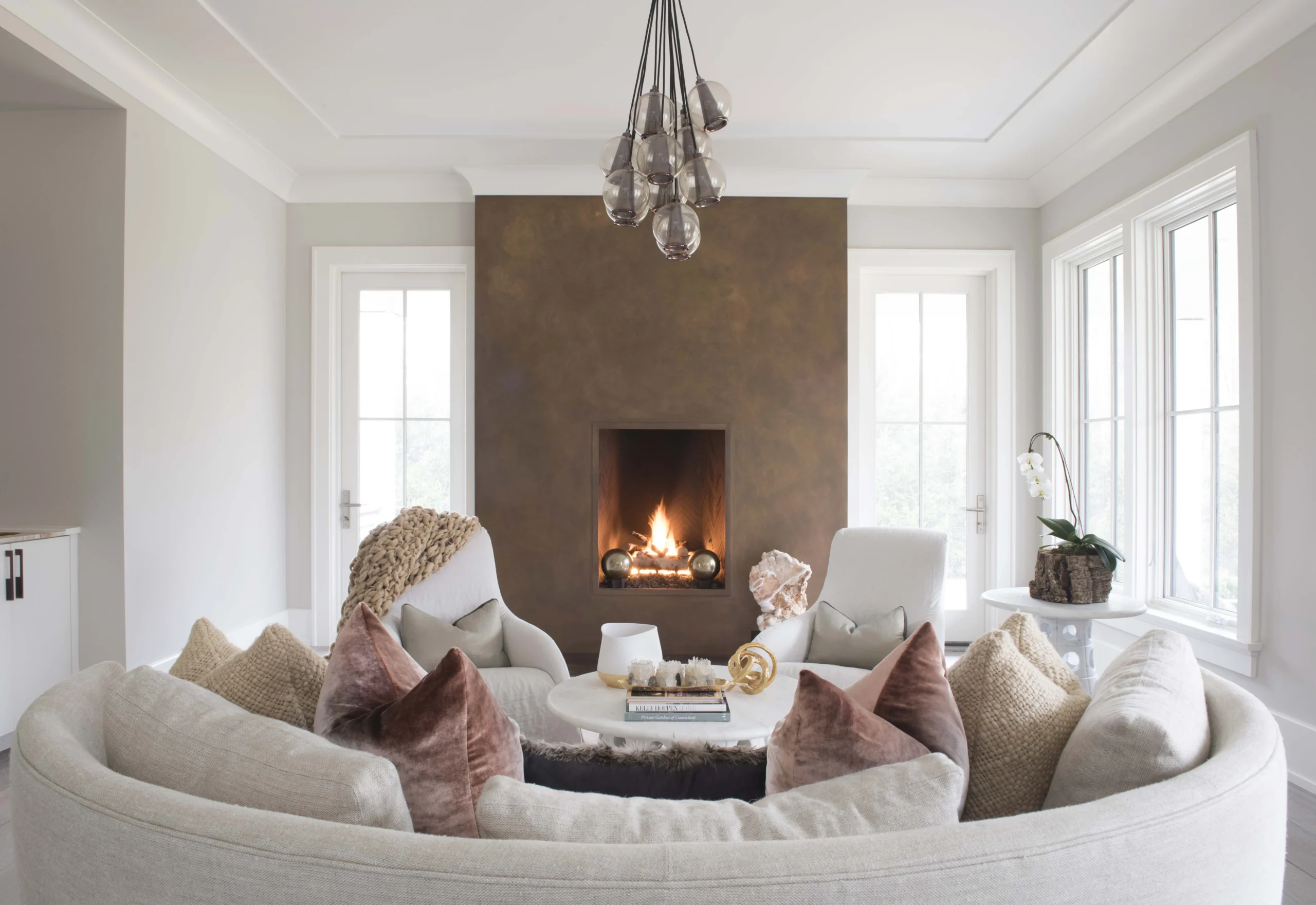 Renovating Your Fireplace
If your new home has a fireplace, consider renovating it to create a cozy and warm ambience. You can add a mantel, update the surround, or install tile or stone accents to make the fireplace a focal point of your living room or bedroom. Fireplace renovations can be simple or complex, depending on your budget and skill level, so be sure to plan accordingly. Schedule the activity as well and coordinate with other teams so it doesn't become a major inconvenience.
Upgrading Your Front Entryway
The front entryway sets the tone for your home and can create a great first impression for visitors. Consider upgrading your front door with a new colour or style, or adding potted plants or flowers to enhance your home's curb appeal.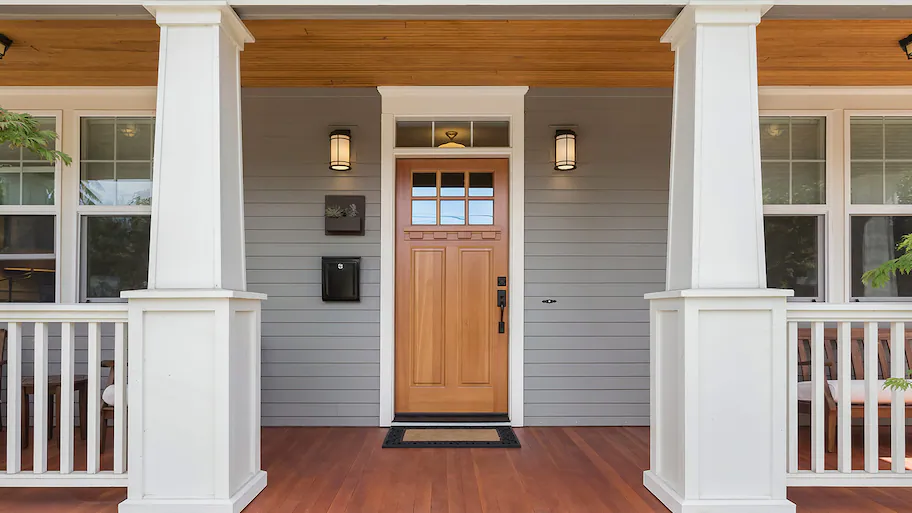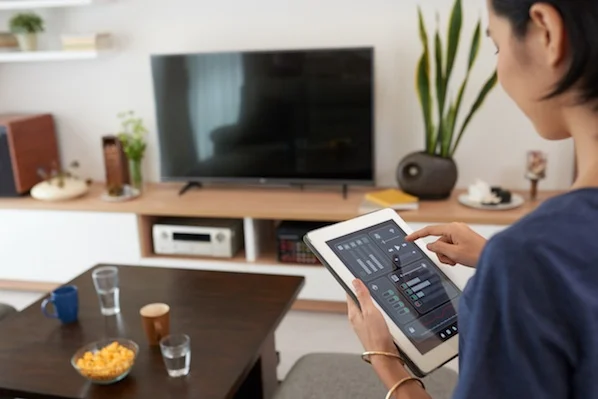 Installing Smart Home Technology
Innovative home technology is becoming increasingly popular. Installing smart home devices such as thermostats, door locks, and lights can be a great way to make your home and bathrooms more convenient and energy-efficient. Innovative home technology can integrate with your smartphone and allow you to control various aspects of your home – right down to your windows – from anywhere.
Adding a Backsplash to Your Kitchen
Upgrading the backsplash in your kitchen can be an affordable way to add colour and style to your home without the need to do full-blown kitchen renovations. Glass, ceramic, and stone are just some of the options available. A new backsplash can also provide extra protection from spills and splashes and make a big difference in how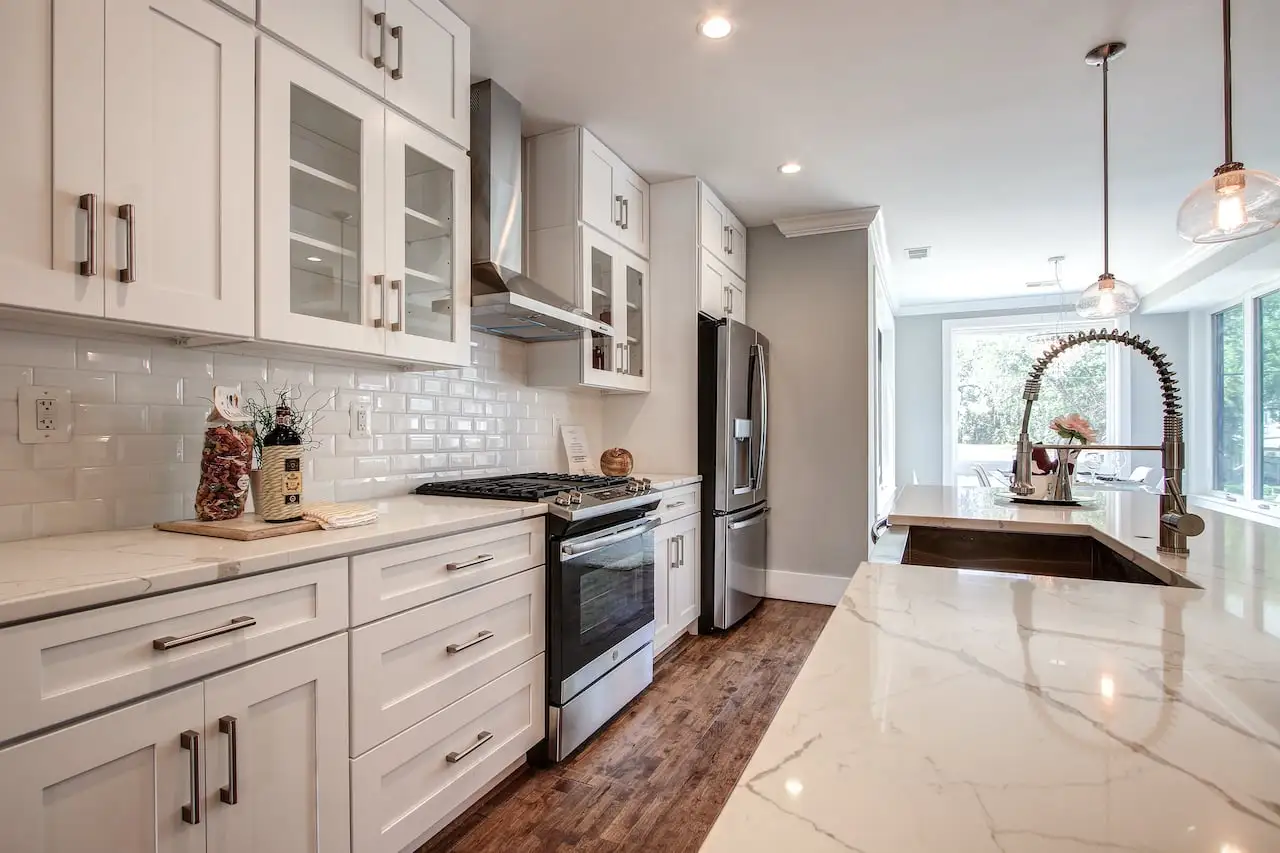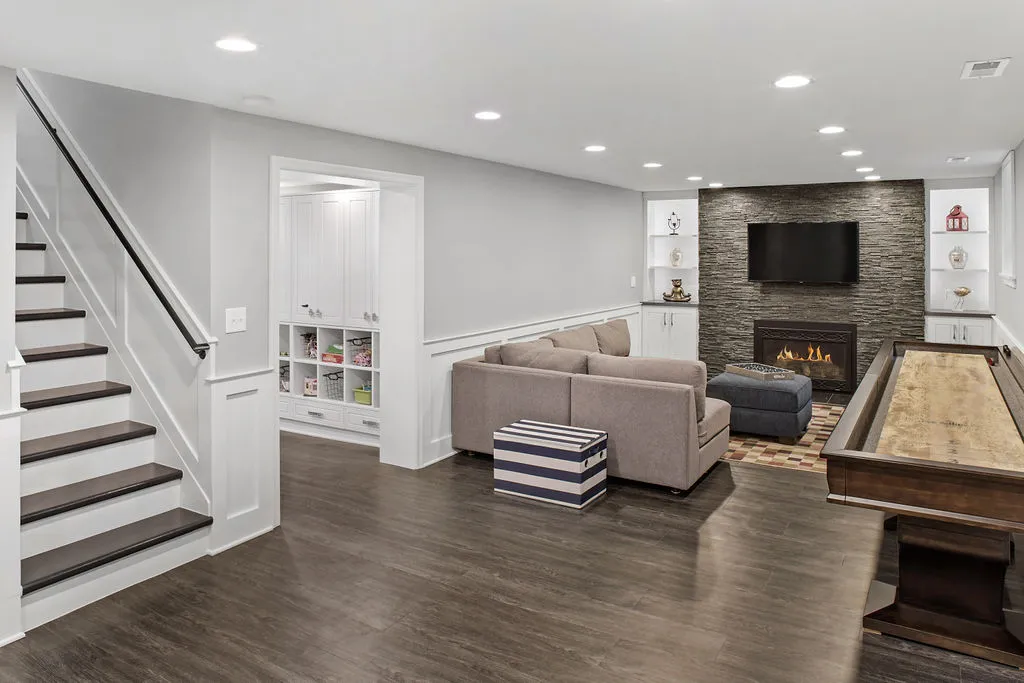 Remodelling the Basement
If you have a basement in your new home, consider remodelling it to create additional living space. This can include adding a home theatre, a game room, or even an extra bedroom or bathroom. By remodelling your basement, you can increase the living room in your home and add value to your property.
Embarking on projects for the home improvement after a move can be exciting and overwhelming. Ultimately, the best projects to tackle first are the ones most important to you and your family. Think about which projects can improve the look and utility of your home without breaking the bank. By taking small steps towards creating your dream home, you'll be surprised at how quickly your new place will start to feel like home.
Conclusion
After a move, you may feel overwhelmed by all the home improvement projects that must be completed. The best approach is to prioritise your projects according to importance and budget. If you need help with projects, consider hiring a professional like Primove to ensure the work is done correctly.
A good removals service can make the transition smoother and more efficient, so you can focus on making your house a home. Taking small steps towards creating your dream home will make your new space feel more comfortable in no time. Contact us today for more information.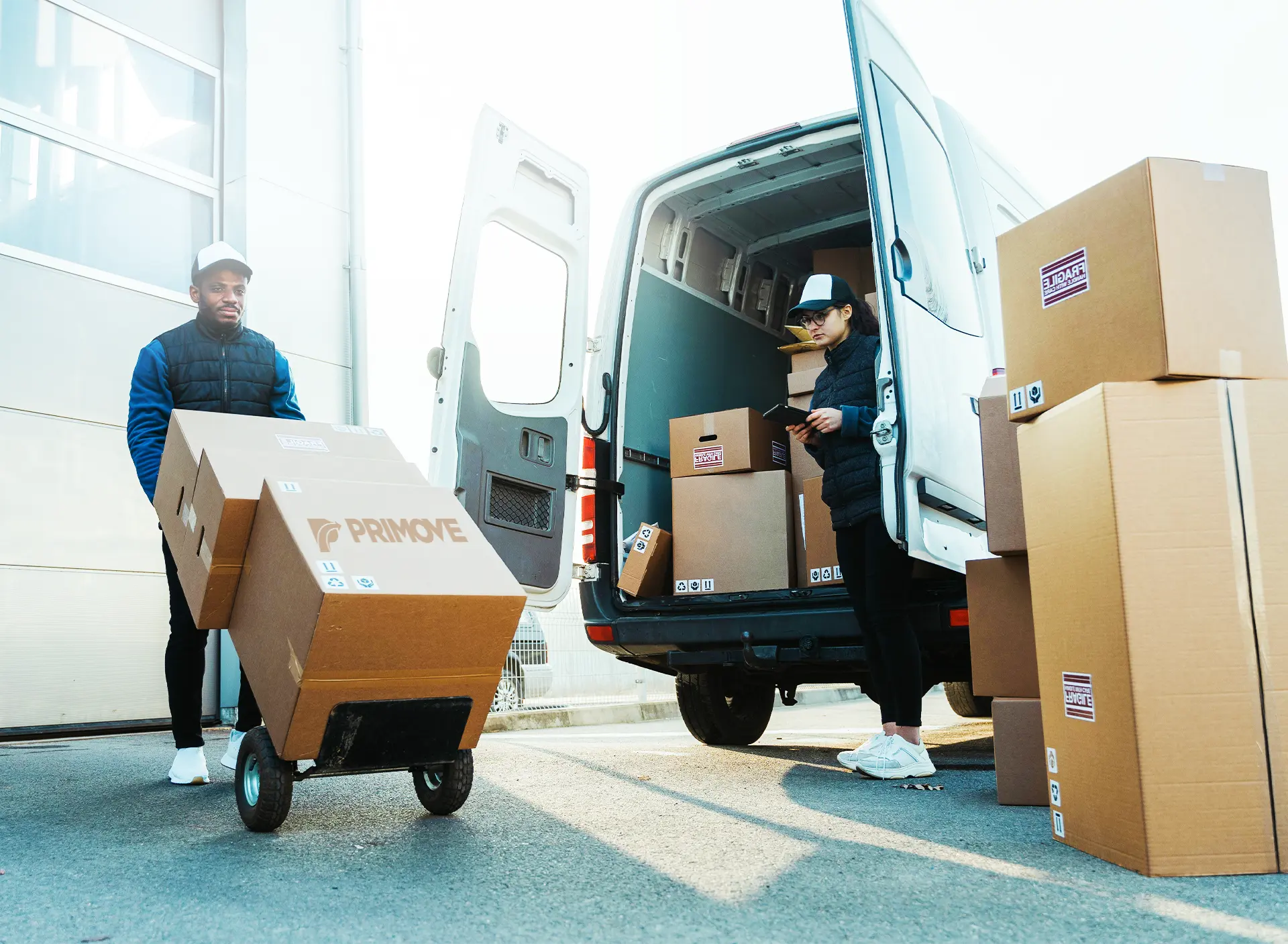 Moving can be an incredibly stressful experience, but Primove made it much more manageable. My family and I recently booked them to help us move to a new house; from the beginning, it felt like we had nothing to worry about. The customer service was excellent – the team responded quickly to our questions and requests, despite how busy they were. They also took great care to ensure all our items were transported safely and arrived in the exact condition we left them in. Highly recommend Primove to anyone looking for an efficient, reliable and stress-free move!
Natalie Herber